Fans Honor Mac Miller In Hometown Vigil At Pittsburgh's Blue Slide Park
By Paris Close
September 12, 2018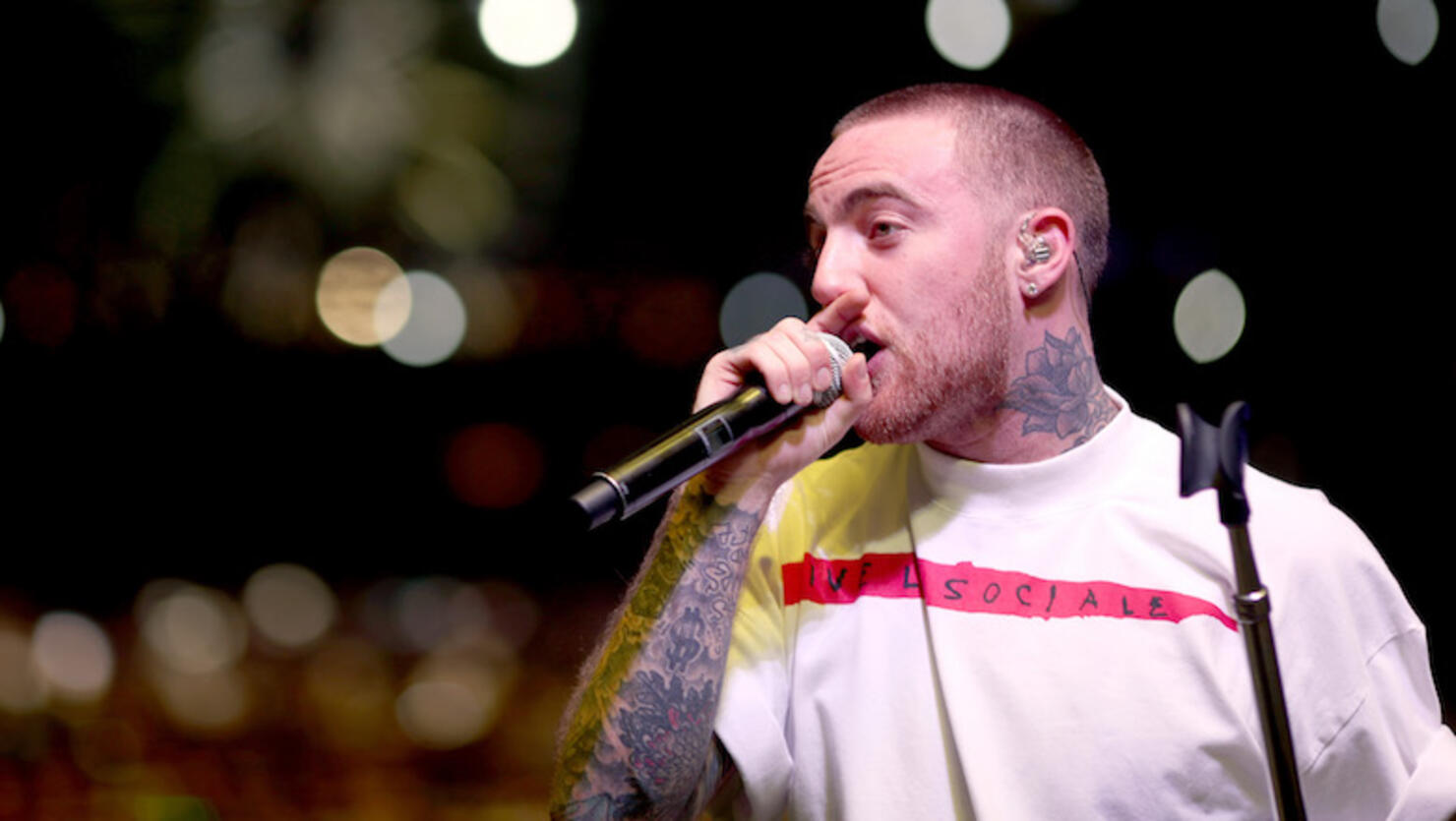 Mac Miller's devoted supporters celebrated the late rapper's legacy with a hometown vigil.
On Tuesday (September 11), fans came in crowds to commemorate the life of the 26-year-old star at Blue Slide Park (or "Frick Park"), in Pittsburgh, Pennsylvania, nearly a week after the MC died of an alleged overdose on Friday (September 7). Miller's followers came with an abundance of flowers, candles, posters, and memorabilia as they played the Swimming musician's music to honor his memory.
For Miller, the playground held sentimental value for the departed artist during the formative years of his music career; it would later become the title of his 2011 debut record, Blue Slide Park. The album debuted at No. 1 on the US Billboard 200 chart and sold 145,000 copies in its first week.
As Pittsburgh Post-Gazette reported, cops tried dispersing the audience at about 9:45 p.m. local time, inciting the jovial supporters to shout "4-1-2" and "one more song!" Officers concurred, allowing attendees to play Miller's "2009," which ended with lifted candles and a minute's silence.
Miller's grandmother, who was also present at the wake, told news outlets, "He loved L.A., but Pittsburgh was his family."
The "Frick Park Market" emcee was discovered at his San Fernando Valley home, where an L.A. coroner's department pronounced him dead at the scene. After searching his residence, local authorities told TMZ Miller's place may have been cleaned of pill bottles, illegal drugs and other drug paraphernalia that would offer clues as to what led to his death.
As previously reported, Miller spent his last night (September 6) watching football with friends.
In light of his untimely passing, musicians reacted with words of love and mourning in Miller's memory.
Pop singer Ariana Grande, who dated the rapper for nearly two years before their breakup in May, shared a touching photo to tribute her ex-boyfriend on Instagram.
Photo: Getty Images