Childish Gambino Postpones Concert Following Foot Injury
By Paris Close
September 26, 2018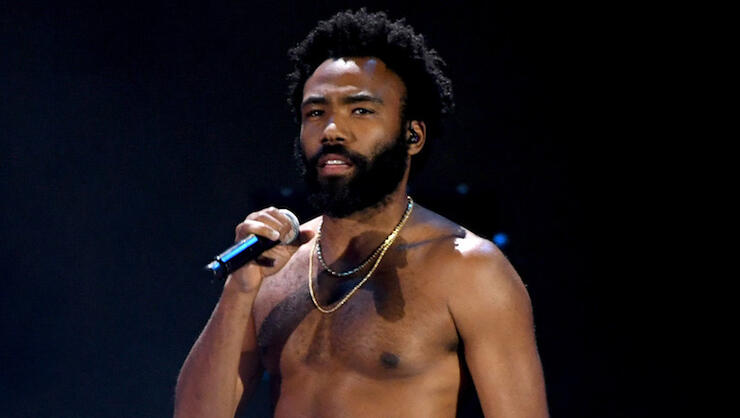 Childish Gambino has chosen to sit out his upcoming concert, literally.
The "Feels Like Summertime" rapper was forced to postpone and reschedule his appearance at The Forum in Inglewood, California, Wednesday night (September 26) as a result of what could be a severe foot injury, TMZ has reported.
No specified reschedule date for the show has been announced.
As we previously reported, the 35-year-old musician arrived at the 2018 iHeartRadio Music Festival over the weekend in a wheelchair and leg brace, which he removed before hitting the main stage. Days later, it was believed Gambino, whose real name is Donald Glover, had worsened whatever wounds he sustained prior, which reportedly caused him to break his foot at his Dallas show Sunday (September 23).
According to TMZ, concertgoers said the "Redbone" emcee, who's become greatly known for his wildly energetic dance breaks, had hurt himself while trying to do a split. Others said they saw Gambino stumble during a dance move.
Even stranger, video footage from the concert shows the entertainer abruptly ending his presentation — 30 minutes earlier than scheduled, apparently.
The postponement comes weeks after the artist announced he'd be dropping his mic for good after declaring his "This Is America Tour" would be his last.
"If you're at this show, then you know this is the last Gambino tour ever," he told the audience at the Infinite Energy Arena in Atlanta. "I love you forever for supporting me and coming out for this s**t."
Photo: Getty Images
Chat About Childish Gambino Postpones Concert Following Foot Injury