PINK Mourns The Loss Of Her Dog: 'Rest In Sunshine Pretty Girl'
By Hayden Brooks
October 1, 2018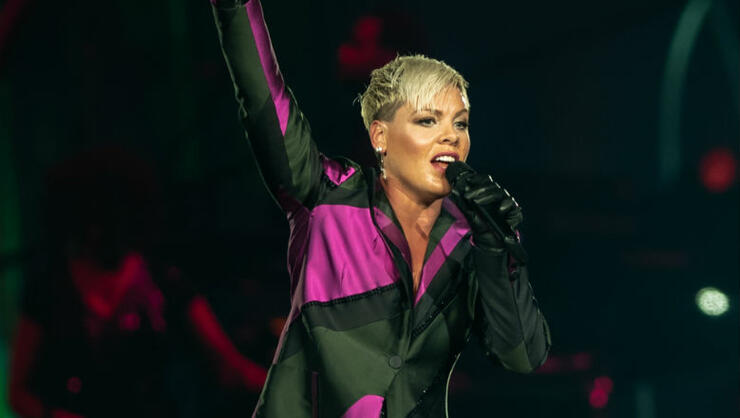 PINK is mourning the loss of her longtime canine friend, Frangelica "Nanni" Moore Hart, who recently passed away, as per a new social media update from the star.
On Sunday (September 30), the pop titan took to social media to break the news that her dog recently passed away. "Goodbye Kiss Frangelica 'Nanni' Moore Hart. 2002-2018. Rest in sunshine pretty girl," she captioned the shot of her sitting on the floor with Frangelica. "Thanks for waiting for me to get home."
The tribute post garnered the attention from several celebrities, including Reese Witherspoon, Selma Blair, and Brandi Carlile. While Witherspoon said that the news "breaks [her] heart," Blair kept her condolences short and sweet: "Only love. I am sorry." News of the loss comes after the star recently wrapped the international leg of her "Beautiful Trauma World Tour." The trek will continue in March 2019 with additional North American shows.
Back in August, PINK was hospitalized due to a health scare, forcing her to cancel a concert in Australia. "We were absolutely planning on going ahead with the show, and about 20 minutes before I left for soundcheck, I was rushed to the hospital, in excruciating pain," the singer explained in an Instagram post. "That was the reason for the late cancellation. It was out of anyone's control, and of course, wasn't planned that way. I was discharged from [the] hospital last night, and am following doctors orders of liquids and rest."
Chat About PINK Mourns The Loss Of Her Dog: 'Rest In Sunshine Pretty Girl'