Maren Morris and Ryan Hurd Celebrate Sixth-Month Anniversary
By Chandler Reeves
October 2, 2018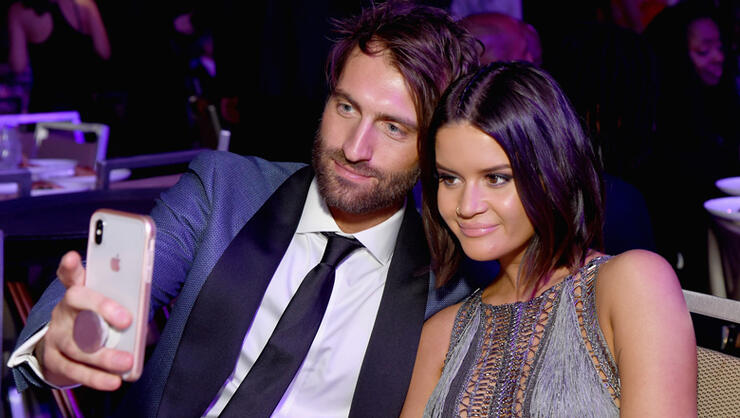 The couple that vacations together… stays together.
Maren Morris took to Instagram from their recent California getaway to mark six months since she and husband and fellow musician Ryan Hurd tied the knot.
The "Rich" singer captioned the photo calling out one of her favorite things about her husband. "Half a year into this matrimony thing and I didn't know it was possible to love you more," Maren wrote. "I know I'm annoying, but you're annoying, too, and it's one of my favorite things about you. Keep loving me, plz." The celebration comes just days after Maren wrapped her recent tour with pop star Niall Horan. She first informed fans of her vacation with a photo of the couple and their bulldog Pancake. "Tour complete. Time for family vacay. BYYYYYYYYYYE," she posted.
Maren and Ryan met as co-writers during their early beginnings in Nashville. They wed March 24 in Nashville.
Chat About Maren Morris and Ryan Hurd Celebrate Sixth-Month Anniversary