2Pac Is Alive & Living In Malaysia, According To Suge Knight's Son
By Peyton Blakemore
October 3, 2018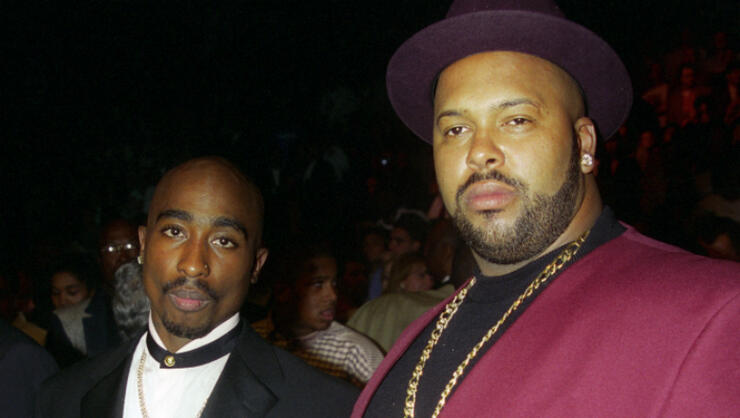 And the Tupac Shakur conspiracy theories continue.
In the latest "2Pac is still alive" conspiracy theory news, Suge Knight's son has come forward to say that the "Hit Em Up" rapper is alive and well, living in Malaysia. On Tuesday (October 2), Suge J. Knight posted a photo to Instagram that read, "Tupac is alive." He then shared a screenshot of two iMessages he received. "You said to [sic] much," read the first message. "Time for you to go." For his response, Suge replied, "The truth will be out and I'm not going anywhere."
Later Suge posted two photos of 2Pac — one featuring the "Dear Mama" rapper beside 50 Cent and the other featuring Pac beside Beyoncé — that he alleged were taken after Pac's supposed murder. "He never left us," he captioned one of the photos. "They'll be after me soon smh." He then shared a video of himself in a panicked state, claiming that he was being followed. "Real sh*t bro, I'm not f**king playing," he said.
If that wasn't "proof" enough, Suge took to his Instagram Story to say "Tupac Is In Malaysia." Meanwhile, on his Instagram, he shared a post that read "I'm not on drugs," and another that read, "I'm safe and just know it was self-defense #killuminati."
To conclude his posts, Suge shared a photo that he claimed was recently taken of Pac. "They fooled you guys the first time but yall he has been here," he captioned the post.
As fans know, Pac was murdered in a drive-by shooting on Sept. 7, 1996, while driving in Las Vegas. His killer is still unknown.
Chat About 2Pac Is Alive & Living In Malaysia, According To Suge Knight's Son