Mariah Carey Teams Up With DJ Mustard For New Ballad 'With You'
By James Dinh
October 4, 2018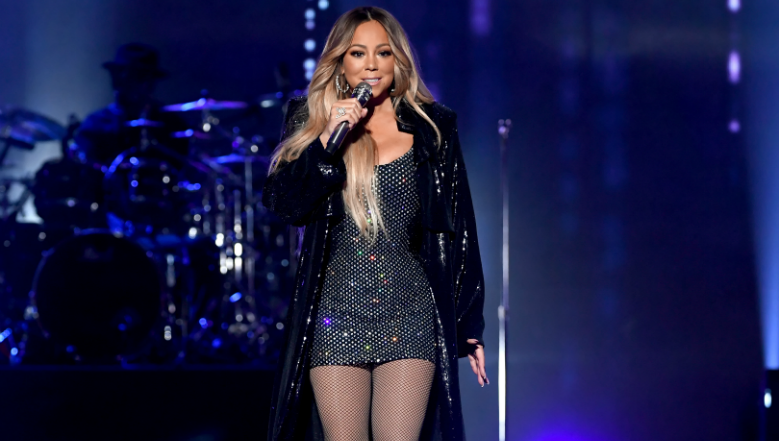 After serving up the sassy Nineteen85-produced break-up anthem, "GTFO," Mariah Carey has released "With You," the first official single off her currently-untitled new album, which is due later this year.
At only two-and-a-half-minutes, the cut evokes classic Carey balladry with some added touches by hitmaker DJ Mustard. Unlike "GTFO," the newest MC offering hears the singer deliver the opposite narrative, sharing her adoration for her lover despite the mistakes that they've had to muddle through. "Ooh, shots of Remy/ Playing Confessions, and our bodies blendin'/ Ooh, I'm in love, it's true/ Yeah, damn I f**ks with you," she sings during the hook. Fun fact: It also includes a reference to her 1997 Butterfly standout single "Breakdown" featuring Krayzie Bone and Wish Bone of Bone Thugs-N-Harmony.
You can likely expect the accompanying black and white video to the ballad to drop soon, as per the pop titan's string of social media teases. While Carey offered our 2018 iHeartRadio Music Festival the debut performance of "GTFO," the powerhouse diva is set on delivering the world TV debut of "With You" at next Tuesday's American Music Awards.
Earlier this year, longtime collaborator Jermaine Dupri, who has cooked up some of MC's biggest hits in her catalog, including "Always Be My Baby," "We Belong Together" and "Shake It Off," teased the release of her new music. "She's got a bunch of songs. I just did a bunch of songs for her. It feels aggressive, I can tell you that," he said. "When that's happening, ain't no telling what's about to happen."
Chat About Mariah Carey Teams Up With DJ Mustard For New Ballad 'With You'