Panic At The Disco Tributes Queen With 'Bohemian Rhapsody' At 2018 AMAs
By Paris Close
October 9, 2018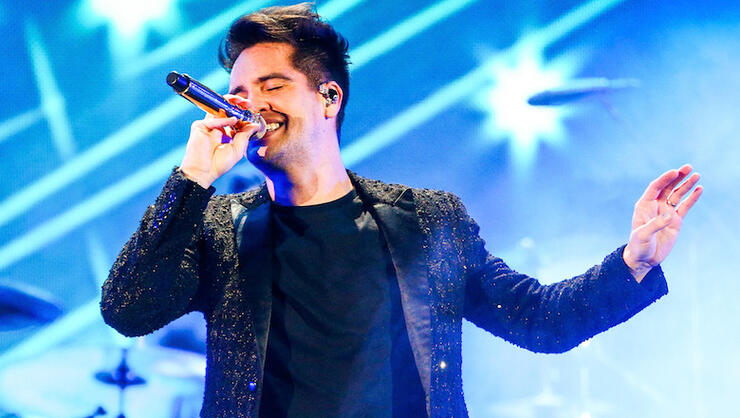 Panic! at the Disco took on one of Queen's most renowned hits at the 2018 American Music Awards.
In his stimulating rendition of the British legends' 1975 smash hit "Bohemian Rhapsody," frontman Brendon Urie outdid himself with a chilling homage to Freddie Mercury's original take during Tuesday night's (October 9) event. And while Panic! wasn't present in person at the AMAs — the band's display aired live from Sydney, Australia, where they're currently touring — Urie's glossy mystique and signature high-pitch did not go unnoticed.
Resting at his grand piano as orchestral tones swell behind him, Urie breezes through Mercury's theatrical number, emulating everything from his pitch-perfect trills to the song's irresistible operatic passage. Even Brian May's six-minute guitar solo gets its shine during the performance.
Watch Panic!'s Queen tribute below.
Panic! received their first-ever nomination at the 44th award ceremony for Favorite Alternative Rock Artist.
The band, which comprises solely of Urie, released their sixth record, Pray for the Wicked, earlier this year. The album has spawned several singles, including their most lauded tune "High Hopes."
Check out the full 2018 AMAs winners' list here.
Photo: Getty Images
Chat About Panic At The Disco Tributes Queen With 'Bohemian Rhapsody' At 2018 AMAs