Creepy Clowns Are Delivering Donuts To People This Month
By Dave Basner
October 23, 2018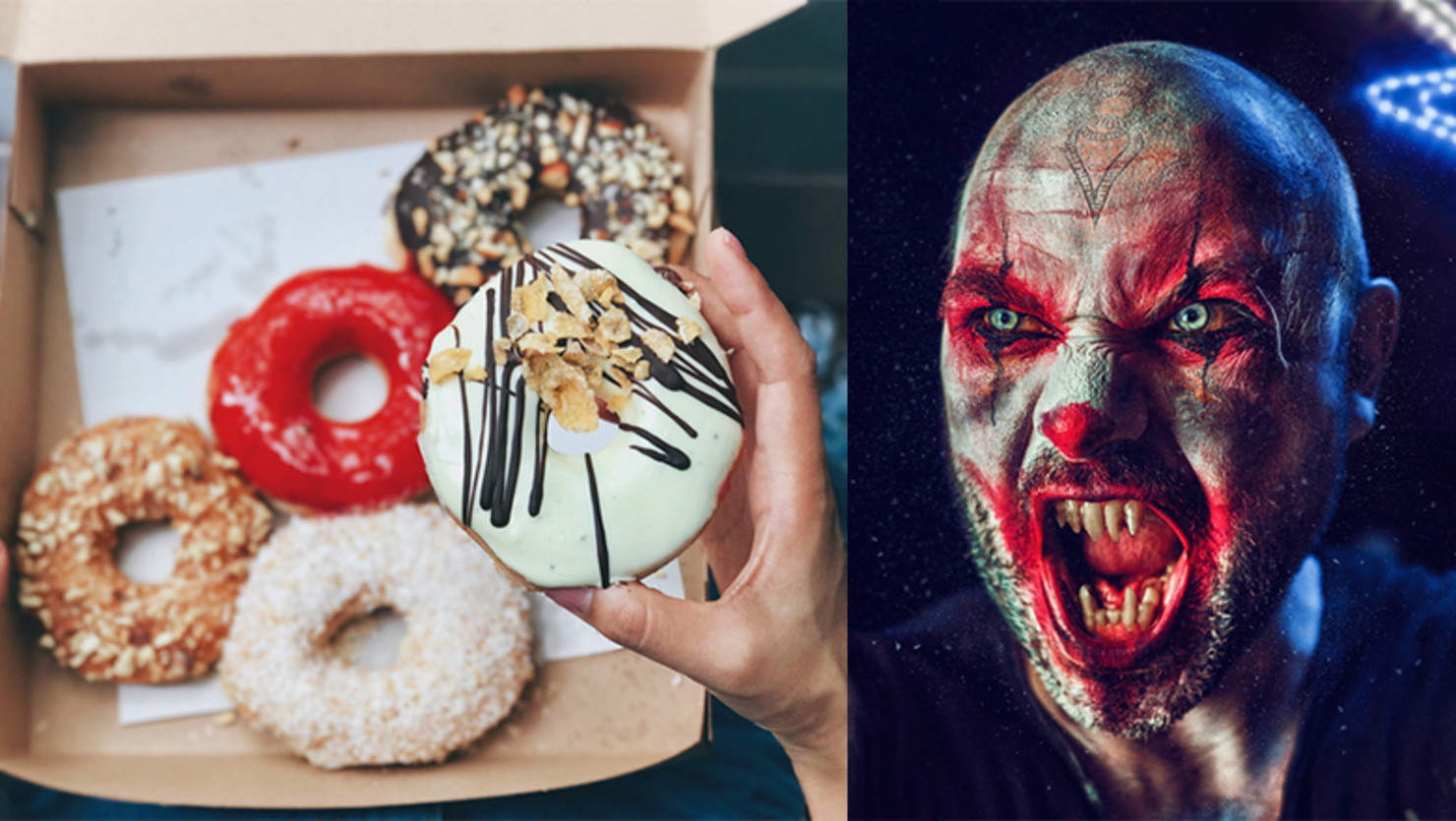 Usually you're given the option of a trick or a treat on Halloween, but Hurts Donut is now offering customers both at once. The donut chain plans to have terrifying clowns make deliveries this month. It's sure to scare a few people - in fact, a recent poll showed that more Americans are afraid of clowns than they are of climate change, terrorism and death combined.
Hurts thinks this is a chance for customers to get revenge on anyone who has pranked them this year, all while also sending them some yummy donuts. The creepy clown will bring people Hurts' famous flavors, like their Cosmic Brownie, Fruity Pebbles and Smores varieties.
The only problem is you have to live near a Hurts to be eligible for the service. They have stores in ten states - Missouri, Kansas, Oklahoma, Iowa, Nebraska, Wisconsin, Arizona, Arkansas, Texas and Colorado. Find one near you here.
Photo Credit: Getty