Kim Kardashian Shamed Because Her Butt Looks Small In New Pic
By Dave Basner
October 26, 2018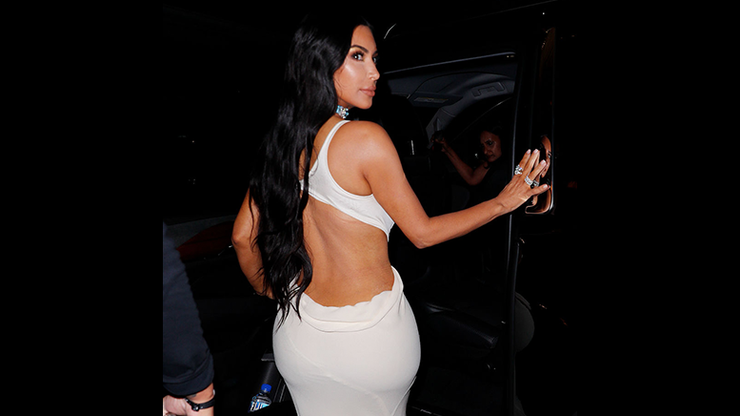 Kim Kardashian has posted another photo on Instagram, which means another day of the reality star getting brutally shamed. While recently, trolls have criticized her for posting a nude photo, and mom-shaming her over her parenting choices, this time she is getting hate for a new reason - because her butt looks small.
Kim posted a pic taken by famed photographer David LaChapelle. It shows her in a gold bodysuit, sitting with her back against a muscular male model. The 38-year-old mom of three looks amazing in the shot, which promotes the newly-launched Flashing Lights Collection from her KKW Beauty line.
Unfortunately for Kim, no one in the comments paid much attention to the make-up and instead, tons of people decided to chime in just so they could body-shame Kim.
Plenty of people felt the need to point out that Kim's butt looks smaller in the photo, but others took time out of their day just to express how they feel the pic was altered:













Thankfully, the hate never seems to bother Kim and she keeps posting photos of herself. Stay up to date with her here.
Photo Credit: Getty
Chat About Kim Kardashian Shamed Because Her Butt Looks Small In New Pic