Thomas Rhett Has Been Feeling The Halloween Spirit For Months
By Chandler Reeves
October 29, 2018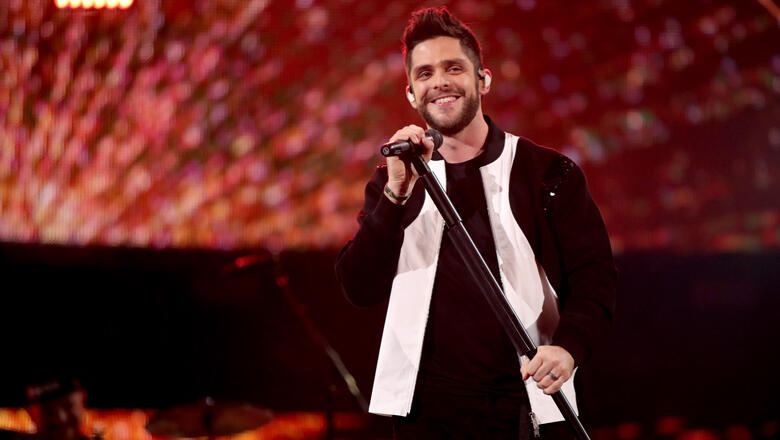 All holidays are a pretty big deal in Thomas Rhett's house, including Halloween. In fact, he says, "My wife started decorating for Halloween in the middle of June. My wife decorates way too early for every holiday and Halloween is one of our favorite holidays besides Christmas."
He might be exaggerating just a little, but Halloween is definitely an even bigger deal now that Thomas has two little girls who like to dress up. This year he says, "Disney is gigantic in our house. I mean our kids have watched every Pixar movie under the sun, and all the classic,s and there's been a few things tossed around as far as being Finding Nemo characters or Monsters Inc. characters, but I think it'll be a fun time. My kids love Halloween."
We found out Thomas' daughters settled on being characters from Monsters Inc. for Halloween.
Rhett dressed up himself this past weekend during a tour stop in Sacramento. He took to social media and asked fans to wear their best costumes, so they could throw a big a Halloween party.
He and his band dressed up as Ninja Turtles.
Chat About Thomas Rhett Has Been Feeling The Halloween Spirit For Months