Nicki Minaj & Cardi B Officially Call A Truce After Insane Online Feud
By Peyton Blakemore
October 30, 2018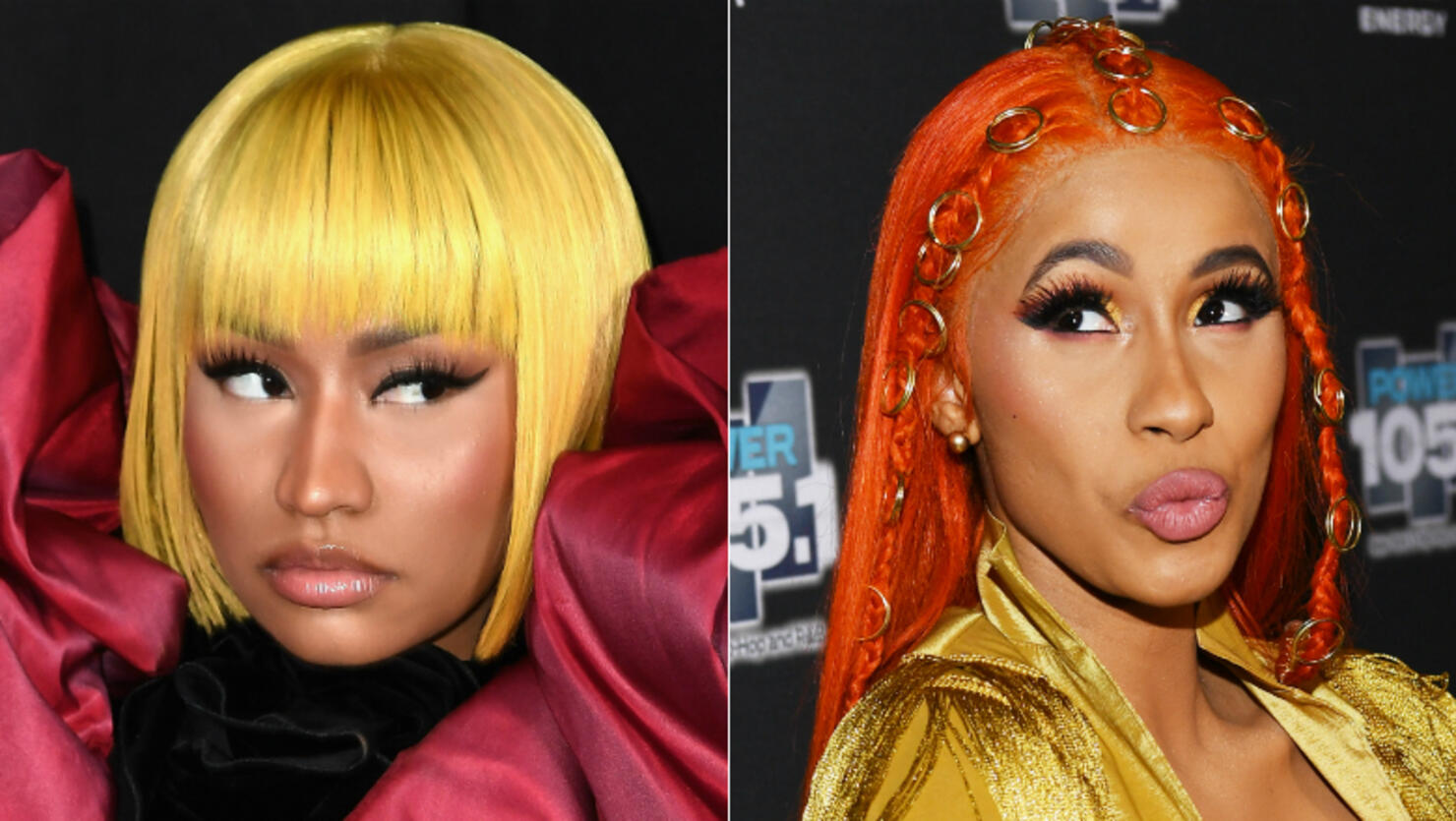 It's finally over! (At least for now)
Nicki Minaj and Cardi B ended their weeks-long feud after hours, I mean hours, of going back and forth on social media.
Nicki was first to wave her white flag, tweeting: "Ok you guys, let's focus on positive things only from here on out. We're all so blessed. I know this stuff is entertaining & funny to a lot of people but I won't be discussing this nonsense anymore. Thank you for the support & encouragement year after year. Love you. ♥️" Cardi then shared a screenshot of Nicki's tweet to Instagram with the caption, "@Nickiminaj alright then! Let's keep it positive and keep it pushing!"
As fans know, the New York rappers' truce was a long time coming. Nicki and Cardi have been in a silent, but shade-filled, war since their New York Fashion Week altercation last month. However, things came to a head on Monday (October 29) after Nicki revealed new details about their NYFW incident on a radio show.
"Rah [Ali, Nicki's friend] beat Cardi's a** really bad. Rah beat [Cardi] so bad that I was mad at Rah... Rah didn't like her attitude the way she came at me," Nicki claimed. "Rah, punched her like 8, 9, 10 times — I'm talking about the hardest punches you ever heard in your life... Anybody that wanna pull up the surveillance footage, I will give you $100,000. Anybody that says that didn't happen. I would never come up here and lie... I don't wanna put the footage out but..."
Nicki's words did not sit too well with Cardi, who responded to the "Barbie Dreams" rapper's radio interview with a scathing 11-part Instagram clapback that called Nicki out for the old and the new.
"You lie so much you can't keep up with your f**kin' lies," the "Money" rapper said (amongst other things). "First you say you've got the footage, but then you say you wanna pay somebody $100,000 if they give you the footage? Yo, make sense when you're talking!" Cardi also claimed to have been offered a number of deals first before Nicki, who later took them. The "I Like It" rapper additionally dished tea on their infamous collaboration "Motorsport," rebutted all of Nicki's earlier claims (which she made during her pot-stirring radio interview), and also provided receipts (tangible evidence) to back all of her claims against Nicki.
But, even after all of that, the two ended their feud, which initially seemed like it would go on forever, with hope and promise for a more positive future. (THANK GOODNESS!)
Photo: Getty Images