Rihanna Calls Out Donald Trump For Playing Her Song At His Rally
By Paris Close
November 5, 2018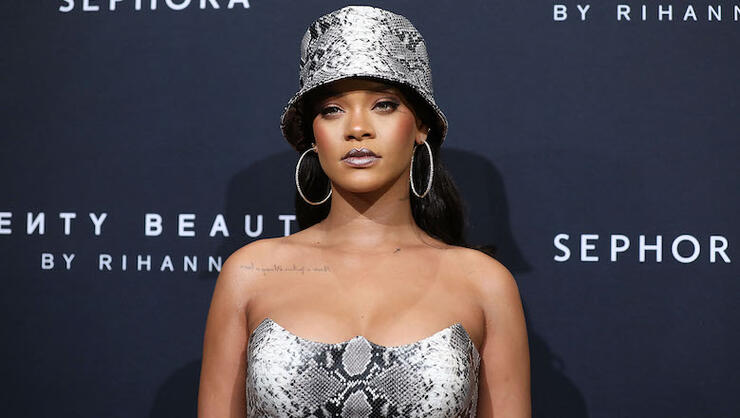 Rihanna was not happy to hear her music was being played at one of Donald Trump's recent rallies — and she promises it'll be the first and last time it happens.
The upsetting news was brought to the singer's attention via Twitter on Sunday (November 4) when Washington Post's White House Bureau Chief Philip Rucker informed her that her 2007 track "Don't Stop the Music" was among the songs inciting a pro-Trump demonstration over the weekend.
"It's been said a million times, but here's a million and one — Trump's rallies are unlike anything else in politics," Rucker wrote. "Currently, Rihanna's "Don't Stop the Music" is blaring in Chattanooga as aides toss free Trump T-shirts into the crowd, like a ball game. Everyone's loving it."
It wasn't long before the tweet made its way to the "Work" pop star, who quote-replied to Rucker's tweet: "Not for much longer…me nor my people would ever be at or around one of those tragic rallies, so thanks for the heads up philip!"
Rih's disapproval should come as no surprise at all — she's been an outspoken Trump critic for years. In September 2017, she slammed him over his failure to act quickly on the humanitarian crisis in Puerto Rico following Hurricane Maria.
Rihanna isn't the only pop star who has actively prohibited Trump from playing their songs at his functions, either. Pharrell threatened to take legal action in a cease and desist letter to the president for playing his song "Happy" at one of his rallies a week ago.
Chat About Rihanna Calls Out Donald Trump For Playing Her Song At His Rally