Demi Lovato Returns To Social Media After Leaving Rehab — See Her 1st Post
By Peyton Blakemore
November 6, 2018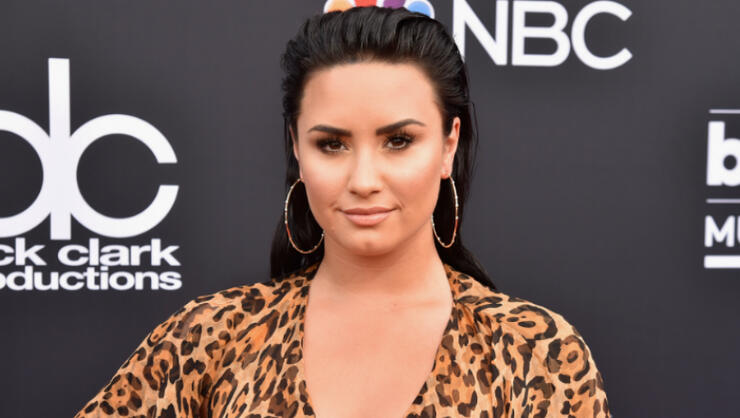 Demi Lovato is back, and she's asking you to vote!
The "Sober" singer, who recently celebrated 90-days of sobriety, returned to Instagram with a message to her fans after a three-month hiatus on Tuesday (November 6). "I am so grateful to be home in time to vote! One vote can make a difference, so make sure your voice is heard!🗳 🇺🇸 now go out and #VOTE!!!!," Demi captioned a photo of her inside of what appeared to be a Texas polling station.
The 26-year-old singer's Instagram post marked the first time she's spoken out since she announced that she was seeking treatment in August following her July overdose. "I have always been transparent about my journey with addiction," she wrote in the now-deleted post. "What I've learned is that this illness is not something that disappears or fades with time. It is something I must continue to overcome and have not done yet," Demi shared. "I want to thank God for keeping me alive and well. To my fans, I am forever grateful for all of your love and support throughout this past week and beyond. Your positive thoughts and prayers have helped me navigate through this difficult time."
"I now need time to heal and focus on my sobriety and road to recovery," she added. "The love you have all shown will never be forgotten and I look forward to the day where I can say I came out on the other side. I will keep fighting."
Demi is fresh out of rehab. She was spotted for the first time since completing treatment on Sunday (November 4).
Earlier this month, Demi's younger sister Madison De La Garza told the "Millennial Hollywood" podcast that "Demi's doing really well." She added, "She's working really hard on her sobriety and we're all so incredibly proud of her. It's been crazy for our family. It's been a lot. But we've been through a lot together, and every single time we go through something, we always come out on the other side 100 times stronger than before. We've just been so thankful for everything, for the little things."
Photo: Getty Images
Chat About Demi Lovato Returns To Social Media After Leaving Rehab — See Her 1st Post