Ringo Starr Is Big Fan of the New Beatles White Album Reissue
By Andrew Magnotta
November 15, 2018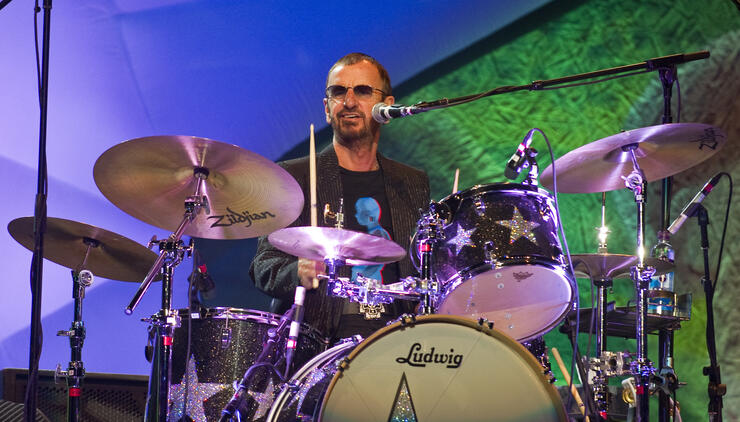 Hearing the new remixes of The Beatles' White Album brought back a flood of memories for Ringo Starr.
It had been decades since Starr so clearly heard what he contributed to those famously testy sessions for The Beatles' self-titled ninth studio album.
Starr raved about Giles Martin's engineering work on the 50th anniversary edition of the album, calling the reissue "really far out," in an interview with Rolling Stone.
"I love it because you can really hear the drums," he laughed. "I have to pay Giles extra for that. 'Yer Blues' is my favorite, only because of we were in a 10-foot room, not that huge room at EMI. And we were like a band again, you know — like a little club band."
The drummer also singled out George Harrison's "Long, Long, Long" as standing out on the remastered version of the White Album.
"So beautiful — it's very moving," he added. "And I didn't think we got that a hundred years ago when we made it."
Explaining his style behind the kit, Starr pointed out that although he was never a technician back there, he was always popular with singers.
"I don't play all over them," he said, before adding. "If he's singing, I sort of just hold it together. But if there's some emotional move I've got, it just comes out, usually though when they're not singing. So it can stand up beautiful. And we have to thank Giles."
Starr just recently announced a run of tour dates with his All Starr Band, plus a new book of photos, Another Day in the Life.
Photo: Getty Images
Chat About Ringo Starr Is Big Fan of the New Beatles White Album Reissue