KISS's Paul Stanley Will Sell You a Guitar He Played Once for $18,000
By Andrew Magnotta
November 27, 2018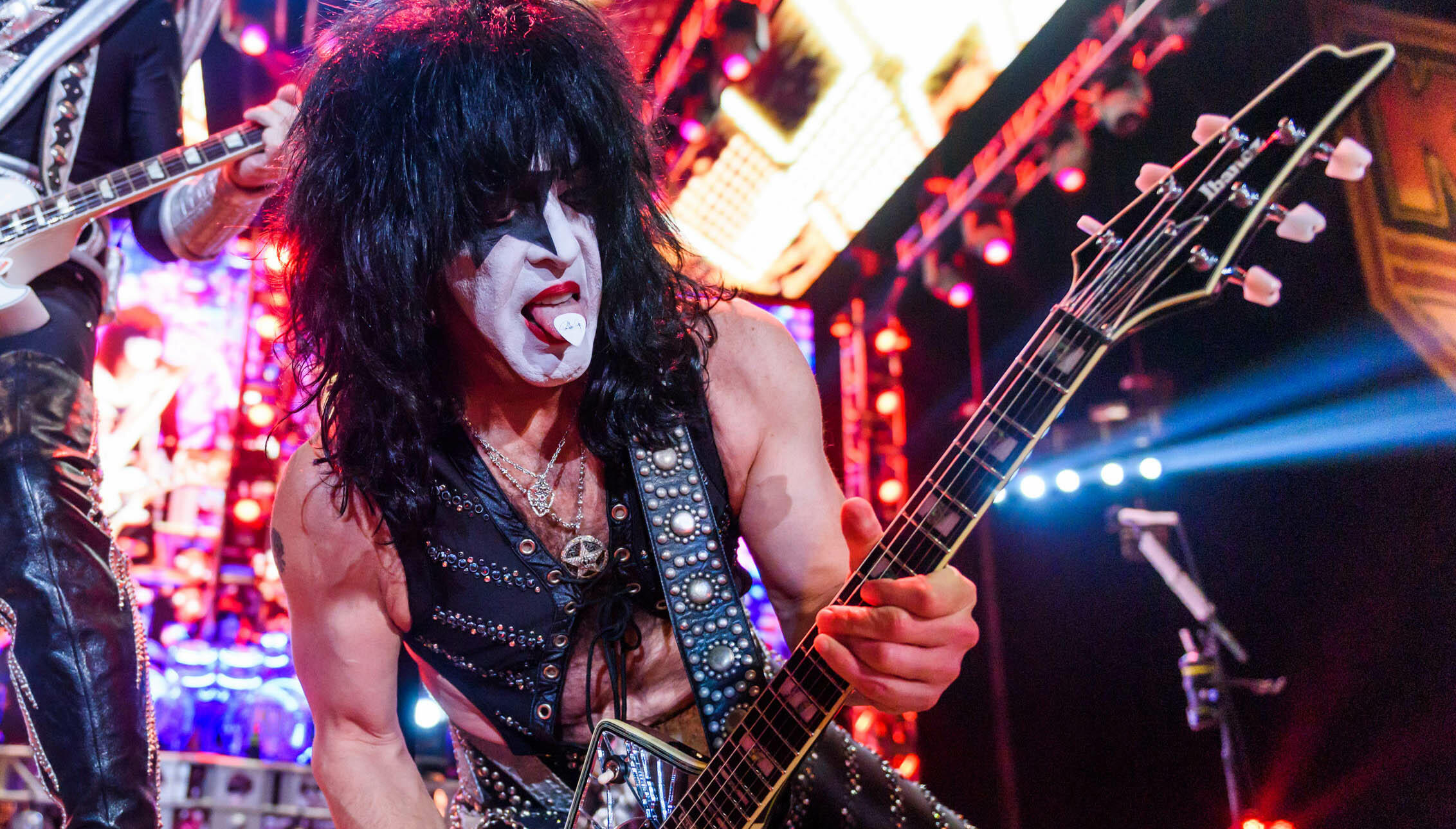 KISS knows how to make a buck, and the band has proved time and time again that its fans are more than happy to part with their cash in exchange for unique Kiss-related experiences.
What's so endlessly fascinating about the capitalism of Paul Stanley and Gene Simmons is just how much their time (and sweat) is apparently worth.
For years, Stanley has been selling tour-used microphones and guitars that he's smashed on stage to collectors via his website. Those offering generally go for between $2,500 and $4,300, which is a teeny bit more than most people would pay for a thoroughly broken musical instrument.
But the Rock and Roll Hall of Famer also offers an extra premium experience to the most well-to-do among his loyal fans.
According to the Kiss front man's website PaulStanleyGuitars.com and Eddie Trunk, Stanley will play one of his signature Ibanez guitars for one song at a concert you attend, then hand it over during a VIP meet and greet afterwards all for the very reasonable price of $18,000.
If you want the guitar strap, too, that's an extra $3,000.
Well, at least it gets you tickets to the show tickets to the show are NOT INCLUDED!
Yes, if you want to see Paul Stanley in person play the guitar you bought, you better makes sure you get tickets to the show before they sell out. Otherwise, you presumably get to wait outside until the end of the gig, at which point maybe security will escort you back to receive your axe and your photo op.
"We do offer payment plans," reads a message on Stanley's site.
For details, just contact Stanley's team through his site.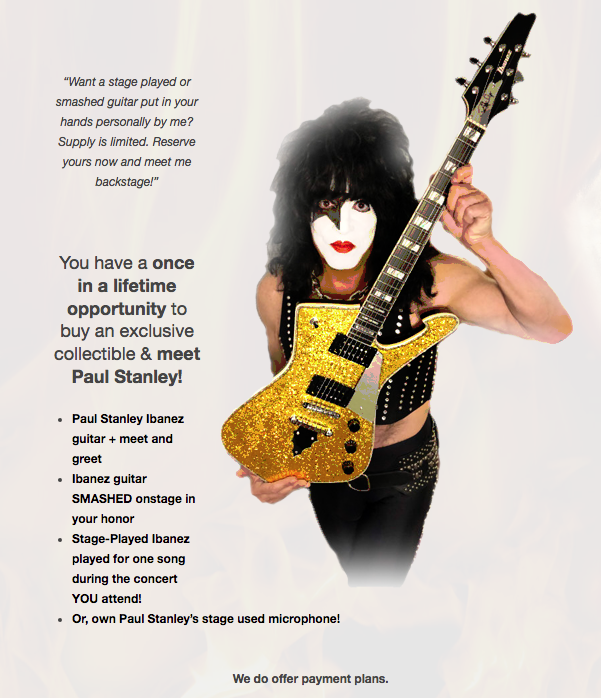 Chat About KISS's Paul Stanley Will Sell You a Guitar He Played Once for $18,000