Is Chris Brown Trying To Shoot His Shot At Cardi B?
By Peyton Blakemore
December 10, 2018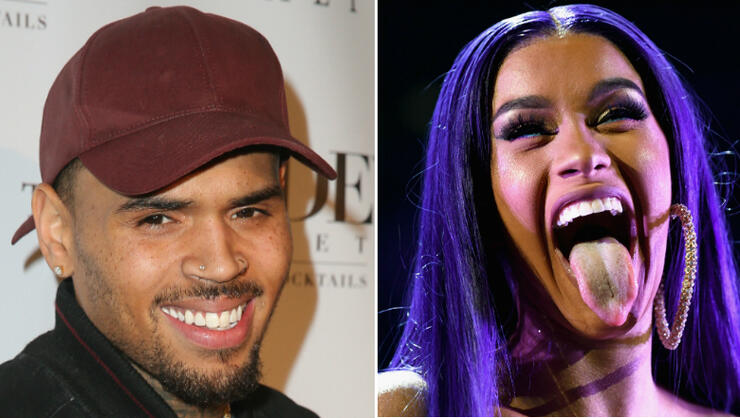 Cardi B's newly single status got all the boys shook — and one very famous boy in particular!
According to Hollywood life, Chris Brown is ready to take advantage of Cardi's recent split from her husband Offset. "Chris is dying to shoot his shot with Cardi, now that she is single," a source close to Chris told HollywoodLife. "He has always found her sexy and now that Offset is out of the way, Chris is ready to make Cardi his girl."
The insider added: "Chris loves Cardi's music, thinks she is gorgeous, sexy and talented but would never disrespect Offset by trying to hit on his wife. Now that the lane is clear, Chris will be liking some of Cardi's pics, maybe leave a few comments and plans to slip into her DMs too. Chris wants to let Cardi know anyway he can that he is interested as soon as possible."
However, the "Freaky Friday" singer might have to go through Offset before getting to Cardi as the Migos rapper recently tweeted he misses his wife. "F**k y'all," Offset wrote on Twitter Sunday. "I Miss Cardi."
Chat About Is Chris Brown Trying To Shoot His Shot At Cardi B?