Shania Twain Reveals She Still Suffers From Stage Fright
By Chandler Reeves
December 12, 2018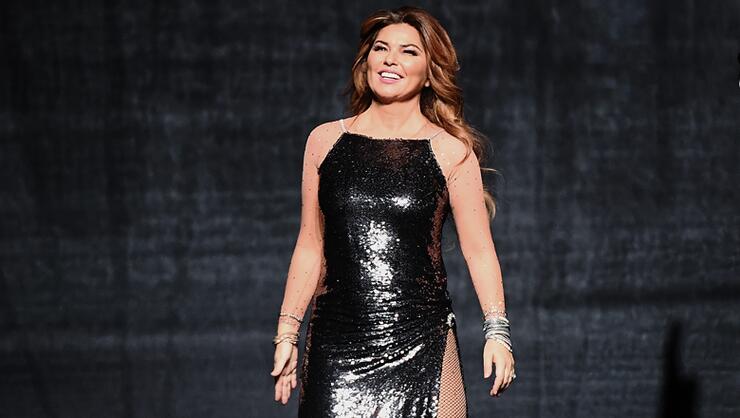 Shania Twain may be the best-selling female artist in country music history, but she still gets nervous to perform on stage. The Real Country judge told Kelly Ripa and Ryan Seacrest Friday (12/7) on Live! that she suffers from stage fright.
She explained she copes with the anxiety through preparation. "I spend the whole day preparing for the show," she says. "So it's not just a two-hour show. The whole day is my show." Shania wrapped her Now Tour in August and explained to Kelly and Ryan that once she's on stage, she's "really fine." "The anxiety starts morphing into excitement and adrenaline, and I get out there and I'm so hyperactive," she added. Shania released her first album in 15 years, Now, in 2017.
Watch more of her interview with Kelly and Ryan below.
Chat About Shania Twain Reveals She Still Suffers From Stage Fright