The Weeknd Bares His Arms & Legs For The First Time & His Fans Are Shook
By Lauren Crawford
December 13, 2018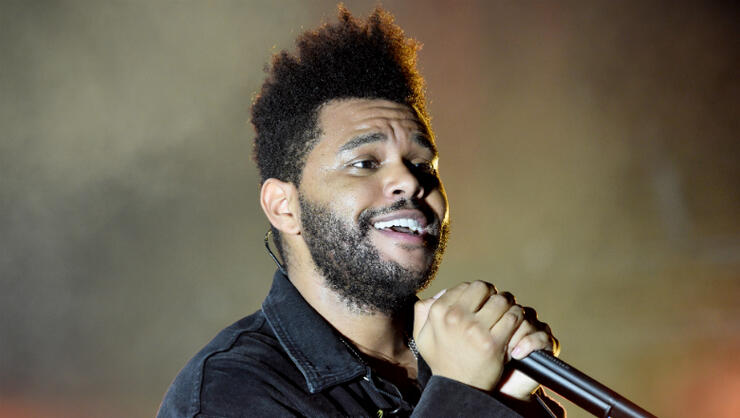 Who knew The Weeknd was working with all that?
The "Call Out My Name" singer, born Abel Makkonen Tesfaye, had fans doing a double take when he shared not one, but two photos of him relaxing beachside wearing nothing but a basketball jersey and shorts on Wednesday (December 12). Now, before you start saying "basketball jerseys and shorts aren't beach attire," let me first say for the Weeknd, they totally are. See, he's more of an "I only wear layers" type of guy (seriously, take a scroll down his Instagram feed. The man never shows anything besides his neck, face, and hands as he literally only wears jackets and long sleeves paired with jeans.) So, his decision to share two photos of him in arm-and-leg exposing loungewear was not only monumental, it was, dare I say, like him sharing nearly nude photos.
No one celebrated Abel's bold fashion choice more than his fans. After the "Starboy" singer shared his scantily clad photos (LOL), his loyal followers immediately spammed his IG comments with messages praising him for "finally" showing what's under all of his beloved layers. "F**king armsssss❤️❤️❤️😍😍," one excited fan commented. "Nobody ever saw abel with legs and arms untill now," another added. One fan took it a step further and wrote, "Omfgggg this is first time we see him almost nakedddddd." And I couldn't not share this hilarious fan comment: "You have arms,legs and toes.I zoomed and confirmed it thrice or more." (The man basically broke the Internet by showing his arms!)
Clearly, The Weeknd is on a new wave and his upcoming album may have something to do with that. Just last month, Abel revealed he's working on his next project, Chapter 6, and hinted that it's going to be his best work yet. "Some chapters are smaller than others," he wrote on Twitter. "not this next one though…"
Photo: Getty Images
Chat About The Weeknd Bares His Arms & Legs For The First Time & His Fans Are Shook