Blac Chyna Will Face Off Against The Kardashians In 2020 Trial
By Peyton Blakemore
December 18, 2018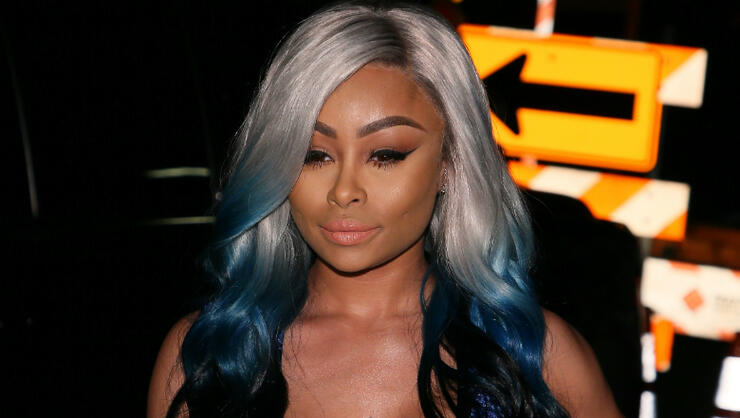 Blac Chyna is finally getting her day in court.
On Tuesday (December 18), the former reality star's attorney Lisa Bloom announced that Chyna is set to face off against the Kardashian family in 2020. "Los Angeles Superior Court judge has ruled that a jury will hear her allegations that [Kris] Jenner and her famous daughters unlawfully plotted to kill Season 2 of Rob & Chyna, causing Blac Chyna substantial financial losses," Lisa said in a statement.
Along with Kris, the lawsuit includes Khloé Kardashian, Kim Kardashian and Kylie Jenner. "We are pleased that Kris, Kim, Khloe, and Kylie will have to answer our client's detailed allegations against them at a jury trial in a Los Angeles courtroom," co-counsel Lynne M. Ciani of The Bloom Firm said, according to Page Six. "Blac Chyna wants everyone to know that no one is above the law, no matter how much money, power, or influence you have."
According to Lisa's statement, E! network and Bunim Murray Productions will have to turn over any and all documents relating to season 2 of Rob & Chyna. "The court rejected E!'s argument that the documents were 'trade secrets' and ordered it to hand over the documents to Blac Chyna's attorneys," the statement continued.
The trial is set for February 3, 2020. However, the Kardashians and Ryan Seacrest, who was the executive producer of Rob & Chyna, will be deposed in 2019. "We look forward to getting these witnesses under oath and asking them questions," Lisa added in the statement.
Last month, Chyna's lawyer confirmed that her case against several members of Kardashian family was moving forward with a trial. "For over a year, Blac Chyna has been fighting to get her day in court against Robert Kardashian, Kris Jenner, Kim Kardashian West, Khloé Kardashian and Kylie Jenner," Lisa said in a statement. "Chyna alleges that she was slut-shamed, defamed and the victim of a plot to kill her hit show, Rob & Chyna, causing her significant financial damages."
Photo: Getty Images
Chat About Blac Chyna Will Face Off Against The Kardashians In 2020 Trial