Channing Tatum & Jenna Dewan Pen Emotional Tributes To Late Dog
By Hayden Brooks
December 20, 2018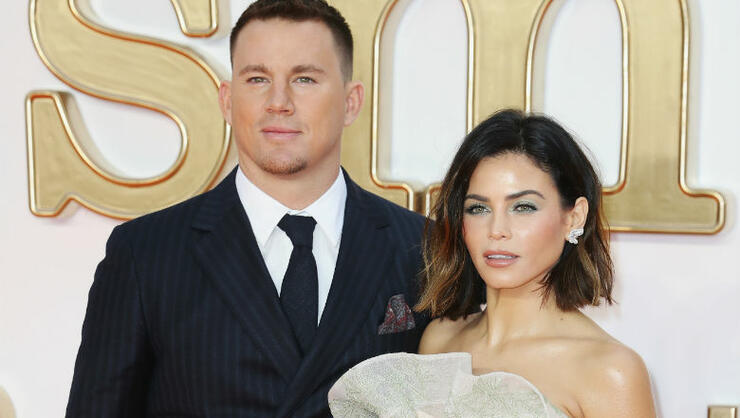 Channing Tatum and Jenna Dewan are no more, but the former couple came together on Wednesday (December 19) to mourn the loss of their beloved dog, Lulu, who struggled with cancer in recent times.
Tatum said farewell to the pit bull Catahoula mix on Instagram with a black-and-white photo of him and his female canine friend, writing, "I'll see you again baby girl. But you'll always be with me. Always. Thank you Norman jean Roy for this memory." He also took to his Story to share some side-by-side photos of the dog as a younger puppy.
Over on Dewan's account, the actress shared a string of shots with the dog, including a glimpse of Lulu and the pair's 5-year-old daughter, Everly. "To our sweet and fierce Lulu…thank you for being the best dog in the entire world and for fighting cancer for as long as you did," she captioned the post. "Thank you for your tireless love, protection and humor. Thank you for the adventures. Heartbroken doesn't even come close to how it feels. But you will live on forever in our hearts and our memories…fly sweet angel."
Back in 2017, Dewan spoke highly about Lulu and their other dog named Meeka. "They have every treat, every bone," she admitted. "We're always like, 'They won the lottery,' especially Lulu. He came from the pound in Alabama to living with us. Lulu is like a fur Chan. They are the same person. She's wild. She loves adventure. She's always like, 'Where are we going? What are we doing?' She's a big baby, but she's kind of vicious and also just ready to go all the time."
Despite their longtime romance, the former Hollywood pair is in the process of finalizing their divorce and has moved on from one another, with Tatum dating Jessie J and Dewan dating Broadway star Steve Kazee.
Chat About Channing Tatum & Jenna Dewan Pen Emotional Tributes To Late Dog