Seth Meyers Gives 'Baby, It's Cold Outside' A Hilariously Modern Update
By Emily Lee
December 22, 2018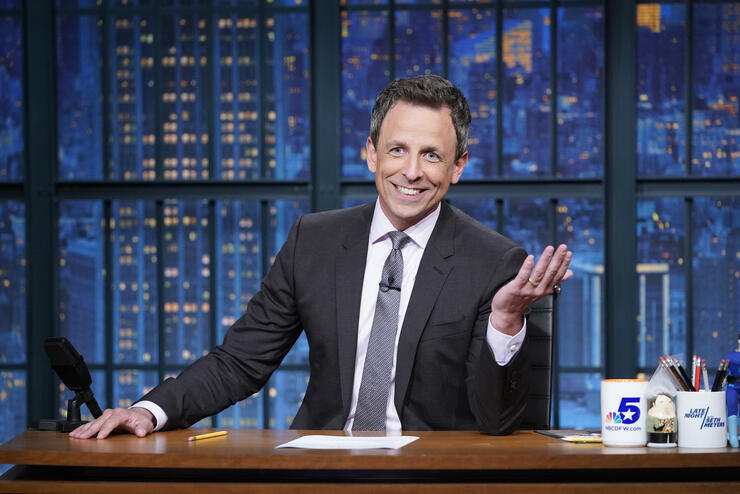 The debate over the Christmas song "Baby, It's Cold Outside" reached a fever pitch this holiday season with some radio stations deciding to ban the track entirely. While some find the lyrics creepy, especially in the wake of the #MeToo movement, others still love the classic song. Everybody is certainly entitled to their own opinions about "Baby, It's Cold Outside," but the public debate has gotten so loud recently that Seth Meyers decided to give the song a hilariously modern update on Late Night.
"This holiday season a lot of radio stations have stopped playing "Baby, It's Cold Outside" due to its problematic lyrics," Seth said while introducing the sketch. "The good news for fans of the song, we here at Late Night have written a brand new, non-problematic version of "Baby, It's Cold Outside," that you can still enjoy in 2018."
Watch the short and sweet update to "Baby, It's Cold Outside" here:
How do you feel about the well-known Christmas song? Will it still be a part of your regular holiday music rotation this Christmas season?
Photo: Getty
Chat About Seth Meyers Gives 'Baby, It's Cold Outside' A Hilariously Modern Update