Kelly Clarkson's Reba McEntire Tribute Blew Everyone Away Last Night
By Paris Close
December 27, 2018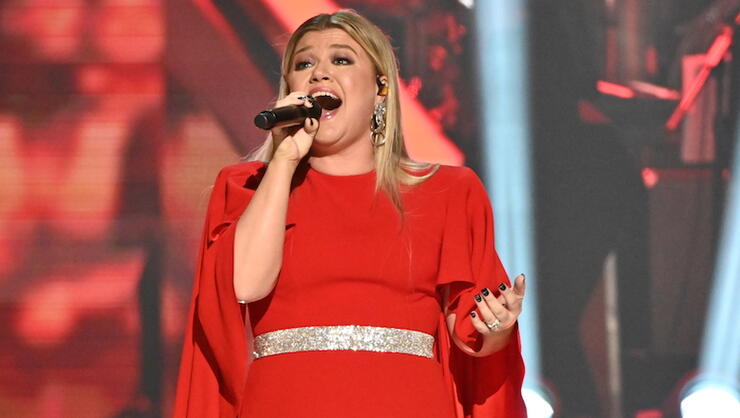 Kelly Clarkson took on a Reba McEntire classic and we haven't stopped screaming!
The American Idol winner brought down the house with an unforgettable tribute to her music icon and mother-in-law during last night's broadcast (December 26) of the 41st annual Kennedy Center Honors on CBS.
Clarkson is married to McEntire's stepson Brandon Blackstock, which made the moment particularly sentimental for the star who celebrated the country legend's legacy during the annual celebration with both an emotional speech and performance.
"Sometimes when we meet our heroes, it doesn't always pan out, you know, how you hope. But meeting Reba, being friends with her, and eventually becoming family has been one of the highlights of my life," Clarkson started, nearly coming to tears. "Thank you so much for comforting me on the phone through my tears, like a friend. And thank you for being a really rad grandma for my kids."
Watch Kelly's full tribute to Reba below.
She later followed her speech with a powerful interpretation of McEntire's cheeky 1990 smash hit "Fancy" and, as expected, completely blew it out of the water. Clarkson matched the record's storytelling cadence and fiery attitude with ease, incorporating a few powerhouse belts and delicate trills throughout her showcase as the crowd swayed and cheered along.
Other recognizable artists honored at this year's function included pianist Philip Glass, jazz saxophonist Wayne Shorter, Cher, and the creative crew behind Hamilton.
Photo: Getty Images
Chat About Kelly Clarkson's Reba McEntire Tribute Blew Everyone Away Last Night