Miley Cyrus & Liam Hemsworth's Wedding Just Made Nicholas Sparks 'So Happy'
By Hayden Brooks
December 27, 2018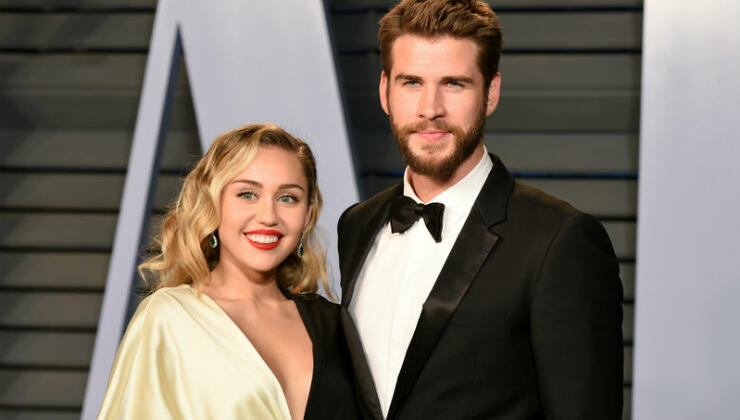 Miley Cyrus and Liam Hemsworth's wedding has fans reveling in their longtime love and one of the many spectators of the recent announcement was none other than Nicholas Sparks, the writer of The Last Song, the essential origin of their romance.
On Wednesday (December 26), the hit author took to Twitter to send his best to the newlyweds. "This makes me so happy. Congratulations @MileyCyrus and Liam Hemsworth," he wrote alongside the hashtag #TheLastSong. As you know, the star-studded couple met in 2008 while filming the movie adaptation to the romance novel, went public with their romance in 2010 and even became engaged in 2012. After a split in 2013 and reconciliation three years later, the two took their union public once again and the rest is sort of history.
Cyrus confirmed the ceremony on Wednesday by sharing a couple of photos from the intimate ceremony, which included a small circle of family and friends like Miley's sisters Noah and Brandi, as well as Liam's brothers Chris and Luke. According to a new report by PEOPLE, the 26-year-old singer and 28-year-old actor wanted to wed in their Malibu house, but ended up moving the ceremony to their home in Franklin, Tennessee. "They had planned to get married in Malibu over the holidays when all of their families were together. After their Malibu house didn't make the fire, they have been living at Miley's Tennessee house," a source told the magazine in a since-deleted report.
In a separate report, an insider admitted that the thought of a wedding might have surprised fans, especially with her public comments on the commitment and having children, but it's something that the star has wanted to do for a long time now. "In the past, any time Miley would talk about getting married to Liam, she would always have a huge smile," the source said. "She has been wanting to get married to Liam for years. Everyone is very excited for them. Miley's family always loved Liam."
Chat About Miley Cyrus & Liam Hemsworth's Wedding Just Made Nicholas Sparks 'So Happy'