Aretha Franklin Reportedly Owes IRS Nearly $8 Million
By Peyton Blakemore
December 28, 2018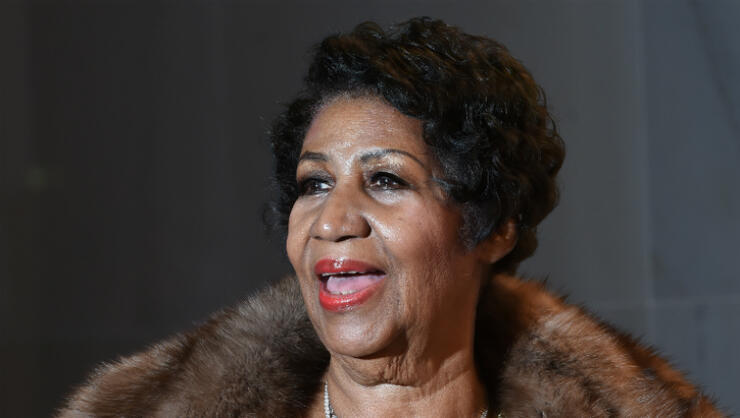 As any tax-paying American can tell you, the IRS does not play when it comes to collecting their money. Even in death, Uncle Sam is known for coming after the money that they're owed. And according to TMZ, they are now coming after the late Queen of Soul herself, Miss Aretha Franklin.
In legal documents, obtained by the gossip site, "the IRS claims Franklin owes more than $6.3 Million in back taxes from 2012 to 2018, and an additional $1.5 million in penalties." One of Aretha's former lawyers told TMZ, the "Respect" singer's massive tax lien is the result of several audits done over the last six years, including 2018.
However, the attorney for Aretha's estate, David Bennett, disputes the claim, saying the 76-year-old singer paid off the vast majority of her debt before she died. "The IRS has filed its Proof of Claim in the ordinary course of the Estate proceeding. This is not a liquidated claim and it is disputed by the Estate," David responded. "The vast majority of Ms. Franklin's personal 1040 tax obligations were paid prior to her death - something she wished to occur. The Estate is diligently working to resolve any remaining issues."
As fans know, Aretha passed away on August 16 at her home in Detroit "due to advance pancreatic cancer of the neuroendocrine type." Since her death, Aretha's estate has faced multiple lawsuits. Back in October, one of the singer's lawyer's Gregory Reed, filed legal documents "demanding the estate pony up nearly $54k to cover bills dating back 6 years," TMZ reported at the time. Most recently, a publishing company filed a new lien seeking $136,000 in royalties in connection with Aretha's 1973 song "Angel."
Photo: Getty Images
Chat About Aretha Franklin Reportedly Owes IRS Nearly $8 Million