Scott Disick Sparks Outrage With Photo Of His Daughter Penelope
By Emily Lee
January 4, 2019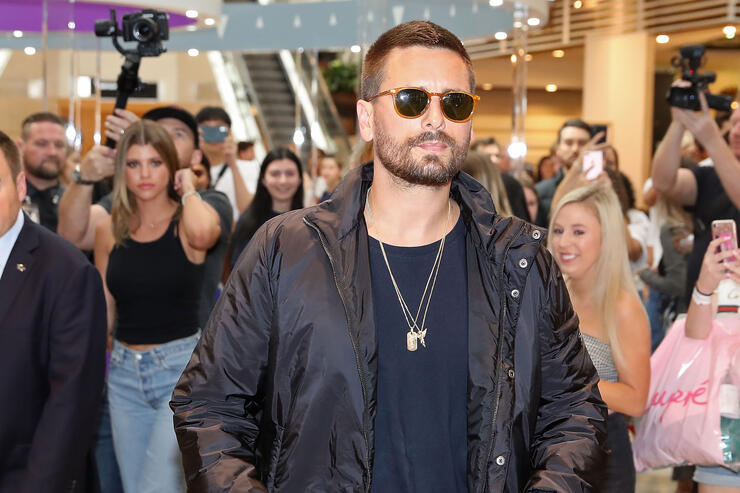 Scott Disick sparked outrage from followers on Thursday (Jan. 3) after posting a photo of his daughter Penelope Disick, 6, that some found racist. The photo shows the father-daughter duo enjoying dinner at an Asian restaurant. Penelope can be seen pulling the top of her eyes up, which didn't sit right with some of Scott's followers.
"Best date of 2019," the 35-year-old reality star captioned the controversial shot. Shortly after posting, though, Scott was getting called out for the photo.
"As an Asian-American I'm offended," one of Scott's followers wrote, adding that: "setting an example is what adults 'should' do."
"She must have seen someone do it to think it's okay," another wrote.
"Tell her to stop being racist," one commented, while another wrote: "better teach your kid not to make eye thing with chopsticks."
Some fans, though, were quick to defend Scott and Penelope. "I'm Chinese. If you mock Asian eyes, you pull OUT not UP," one defender explained.
Another chimed in by saying: "She is a little f-king girl making a goofy face in a picture with her dad."
A third commenter wrote: "What race of people even have eyes like that???? Seriously get a life, it's a child who wouldn't even know what racism is."
Scott has not directly addressed the backlash, though he may have subtly commented on it by posting another photo with Penelope just a few hours later. "Living my best life," he wrote.
Chat About Scott Disick Sparks Outrage With Photo Of His Daughter Penelope