Luke Combs Posts Acoustic Performance of New Song 'Every Little Bit Helps'
By Chandler Reeves
January 7, 2019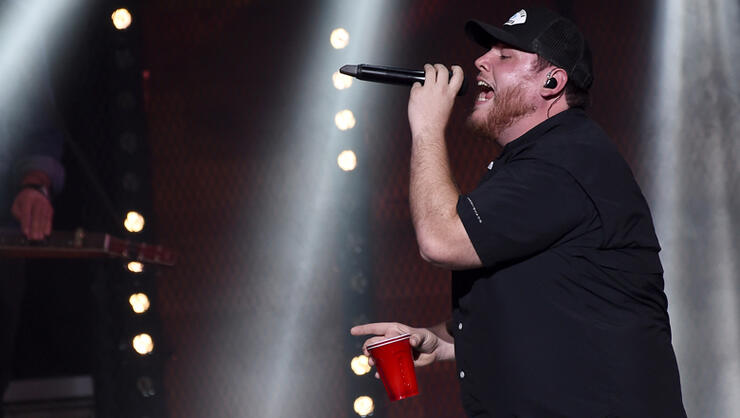 It's barely 2019 and Luke Combs is already sharing new music. The nominee for Best New Artist at this year's Grammy Awards took to Facebook to share "Every Little Bit Helps" after his fans helped him reach 1 million followers on Instagram.
"Here's the deal — I'm 3K followers away from 1M on Instagram," he wrote on Twitter. "@nicohocking bet me we can't get there by midnight; if we do, I'll post a video of a new song that y'all have never heard tomorrow. Let's go." The track, which was written by Luke, James McNair and Chase McGill, details a man's sorrow after the end of a relationship. "Might not get me all the way over you / But every little bit gets me a little bit closer to / Walking right out of the valley of the shadow of the death / Step by step," he sings on the chorus.
"Every Little Bit Helps" could be could be featured on the follow-up to Luke's debut album, This One's for You, expected to drop sometime in 2019. Luke hits the road on his Beer Never Broke my Heart Tour January 31 in Alabama.
Chat About Luke Combs Posts Acoustic Performance of New Song 'Every Little Bit Helps'