Arizona Cardinals New Head Coach Kliff Kingsbury Is "Ryan Gosling" Hot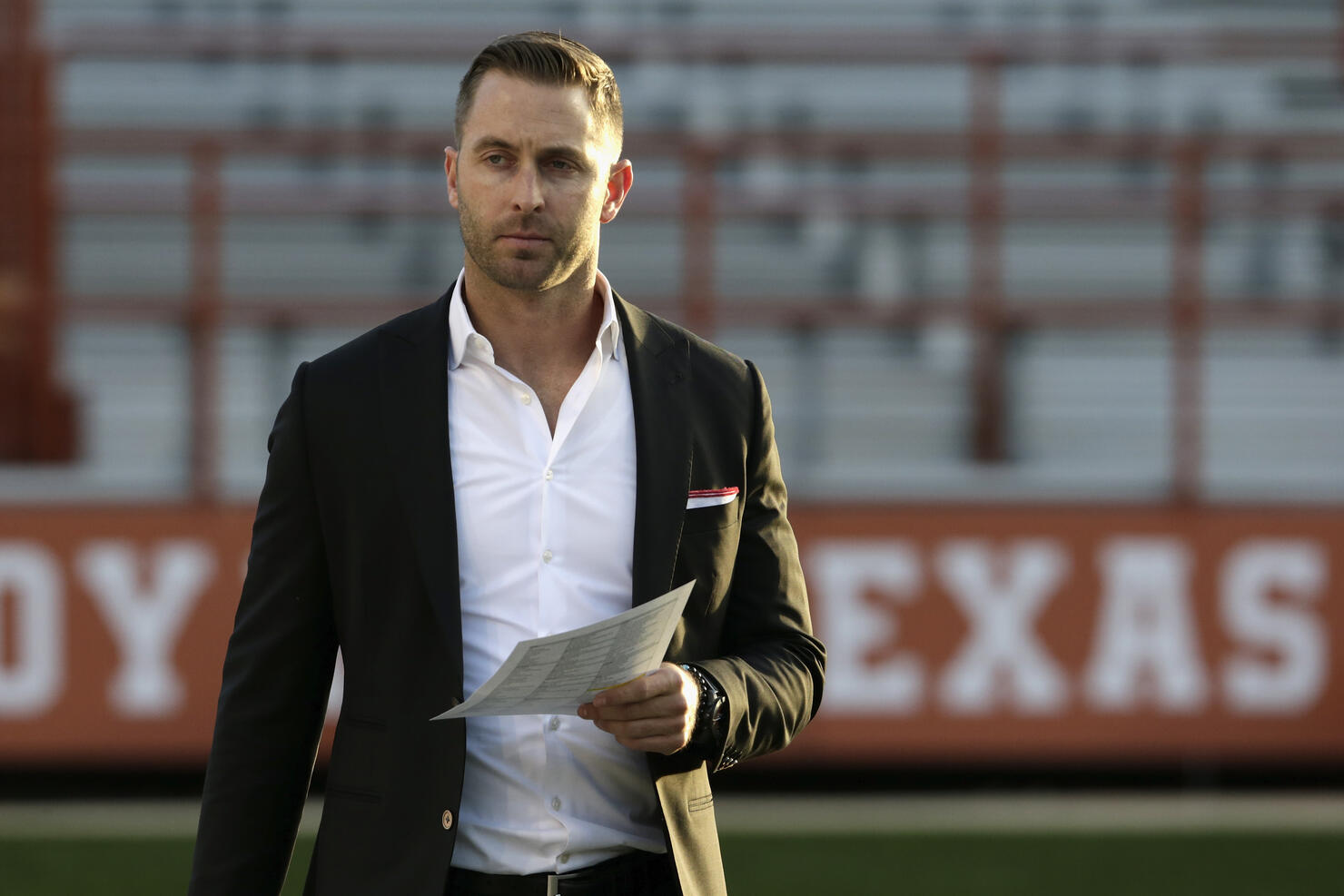 So have you seen the Arizona Cardinals new coach Kliff Kingsbury? Let us be very frank... he's hot and we can't stop looking at him. According to the NFL, they signed Kliff to four-year deal with a fifth-year option. He was the formerly the coach at Texas Tech.
Regardless of his football background (which is why he was hired)... many are to figure out the following questions:
Does he like long walks on the beach?
What's his 'type'?
What's his favorite movie? (We hope it's The Notebook)
Would he like to date me?
I mean LOOK AT HIM...
We'll be getting season tickets to the Arizona Cardinals this year... is there a special 'coach' seating section we can get? Cause we won't be watching the game much.
Can't tell if the cards just hired Kliff Kingsbury or Ryan Gosling 🧐

— stevie (@ReyJayy) January 8, 2019
Yeah, people got it backwards Ryan Gosling looks like Kliff Kingsbury.

— Smocking Gun (@smoose8) January 9, 2019
Can't wait until Kliff Kingsbury turns the cardinals around, wins a super bowl and then Ryan Gosling Stars in a movie about it.

— KravtsovSZN (@T_revor696969) January 9, 2019