Woman Shames Cheating BF By Posting Intimate Chats He Had With Other Woman
By Dave Basner
June 13, 2020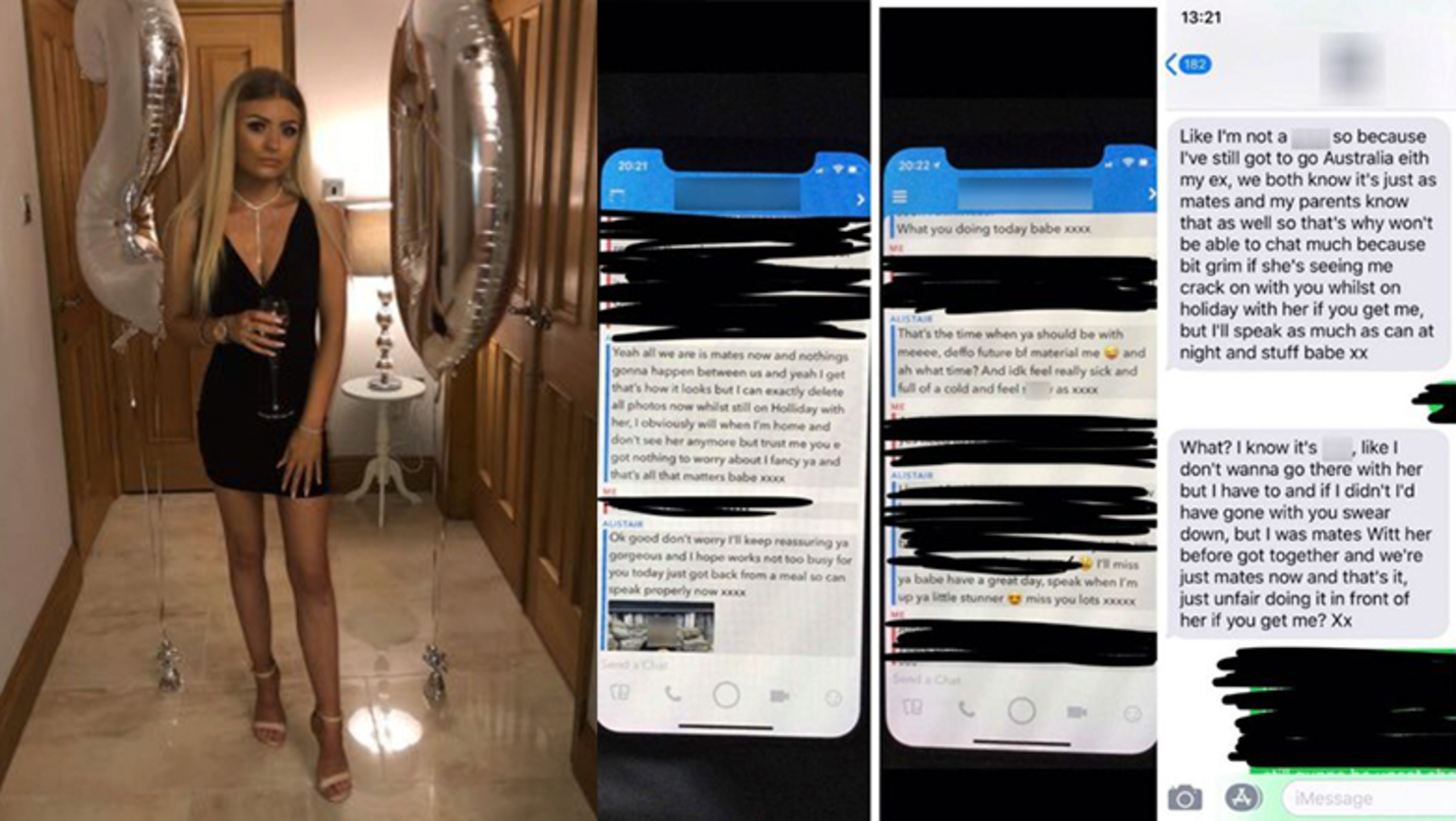 When someone finds out that their partner has been cheating on them, they have a few options - ghost the person, confront them, or scorch the earth where they walk. One woman in England chose that last option and the Internet has really enjoyed how she did it. 
Emily Wilson and her then-boyfriend Alistair took a month-long trip to Australia but when they returned home, Emily found out that the day before they left, Alistair had slept with someone else. Worse, he had been Snapchatting with that other woman all throughout the trip to Australia. Furious, Emily decided to turn to social media, where she posted screenshots of the messages Alistair sent the other woman. 
She tweeted out the pics with the caption, "Imagine going on holiday to Australia for a month with your boyfriend of nearly three years only to find out the day you get back that he slept with someone else the night before you went and was messaging her on his '2nd snapchat' the whole time you were there lying next to him."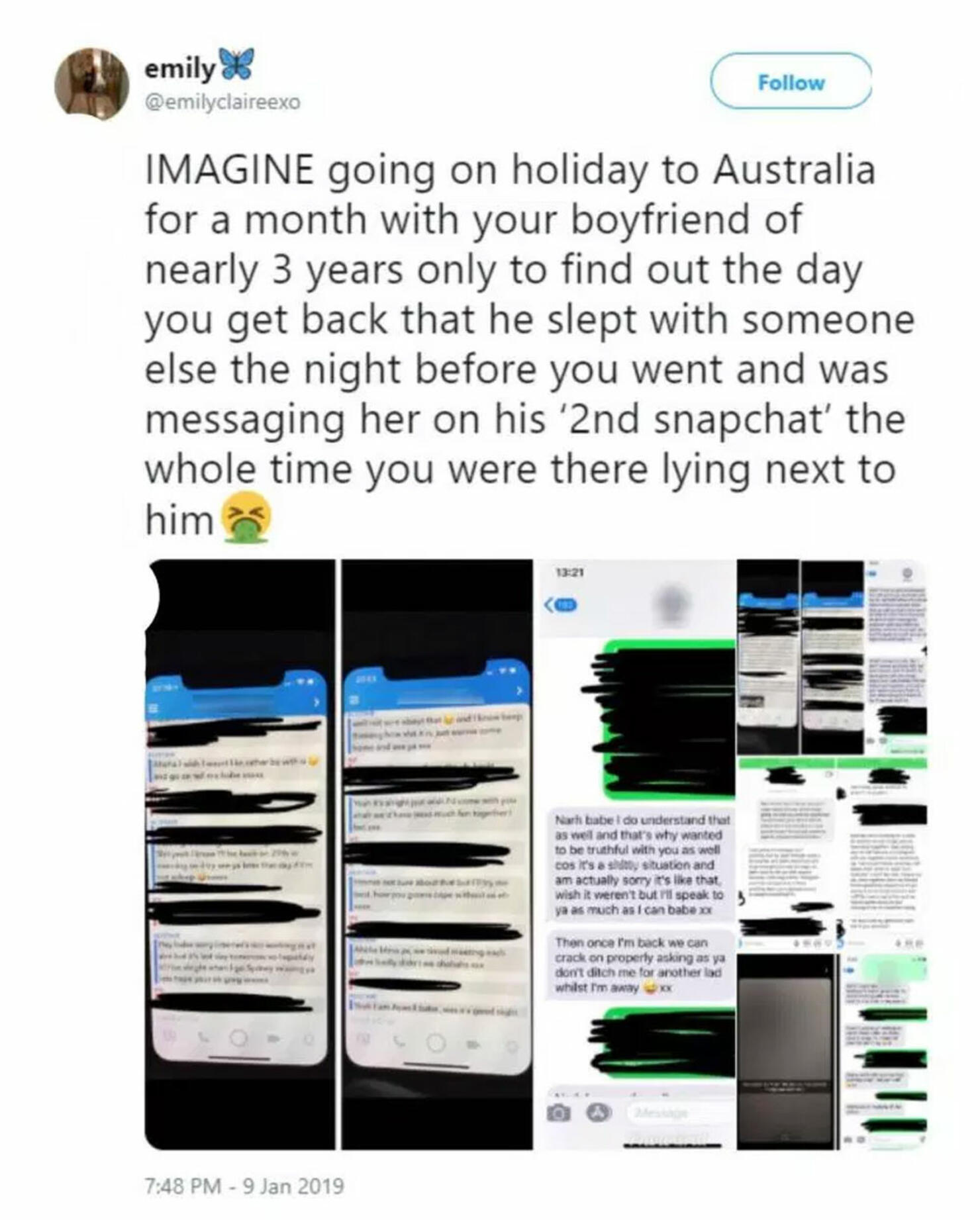 The messages show Alistair telling his second girlfriend things like, "I'll miss ya babe, have a great day. Speak when I'm up ya little stunner. Miss you lots," and letting her know that his current girlfriend is just his friend now and there's nothing between them anymore."
As for why he still went to Australia with Emily he explains to the woman, "I've still got to go to Australia with my ex, we both know it's just as mates and my parents know that as well... I don't wanna go there with her but I have to and if I didn't I'd have gone with you swear down, but I was mates with her before we got together and we're just mates now and that's it." He also swears that he'd delete all photos of Emily upon his return.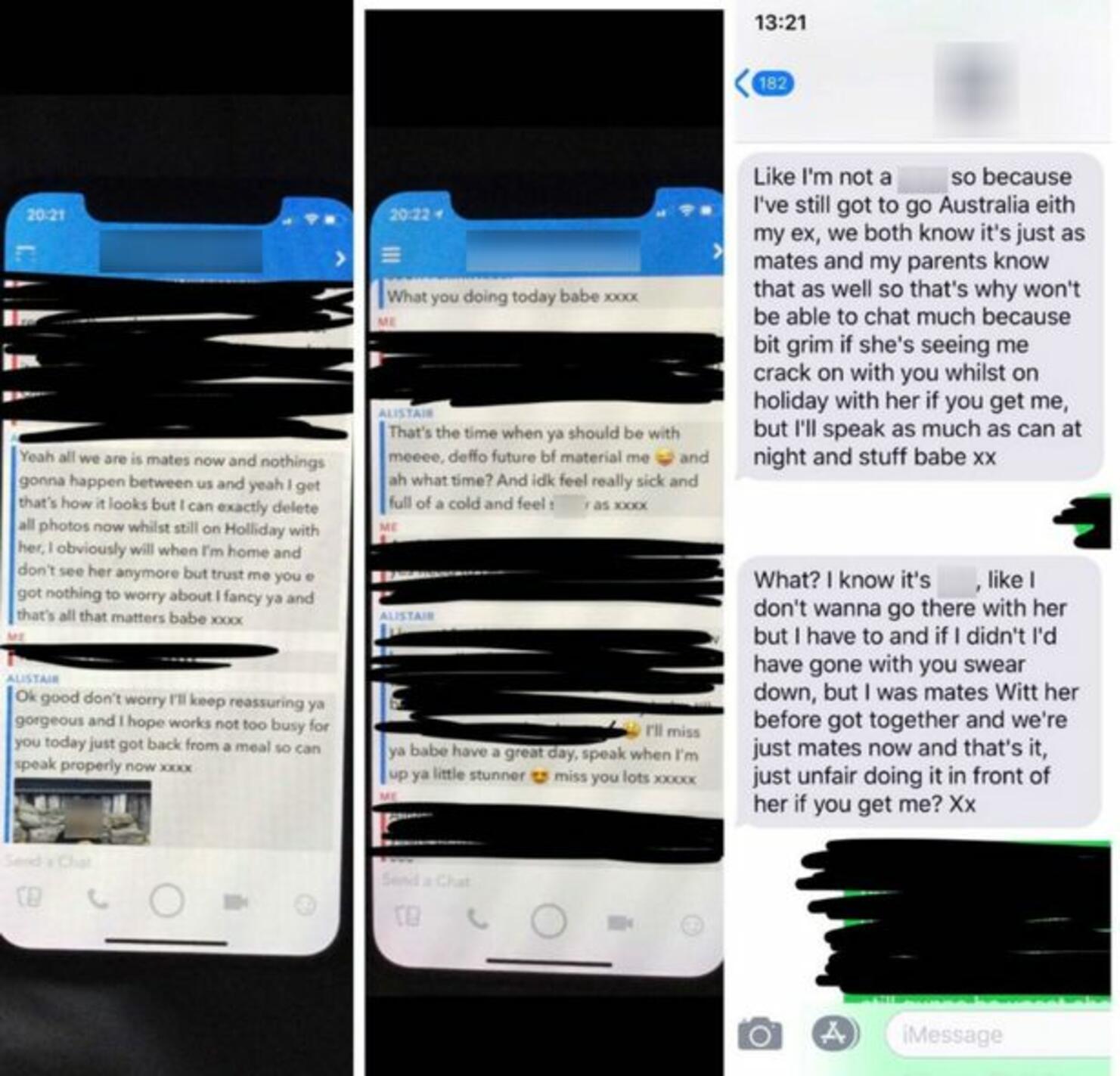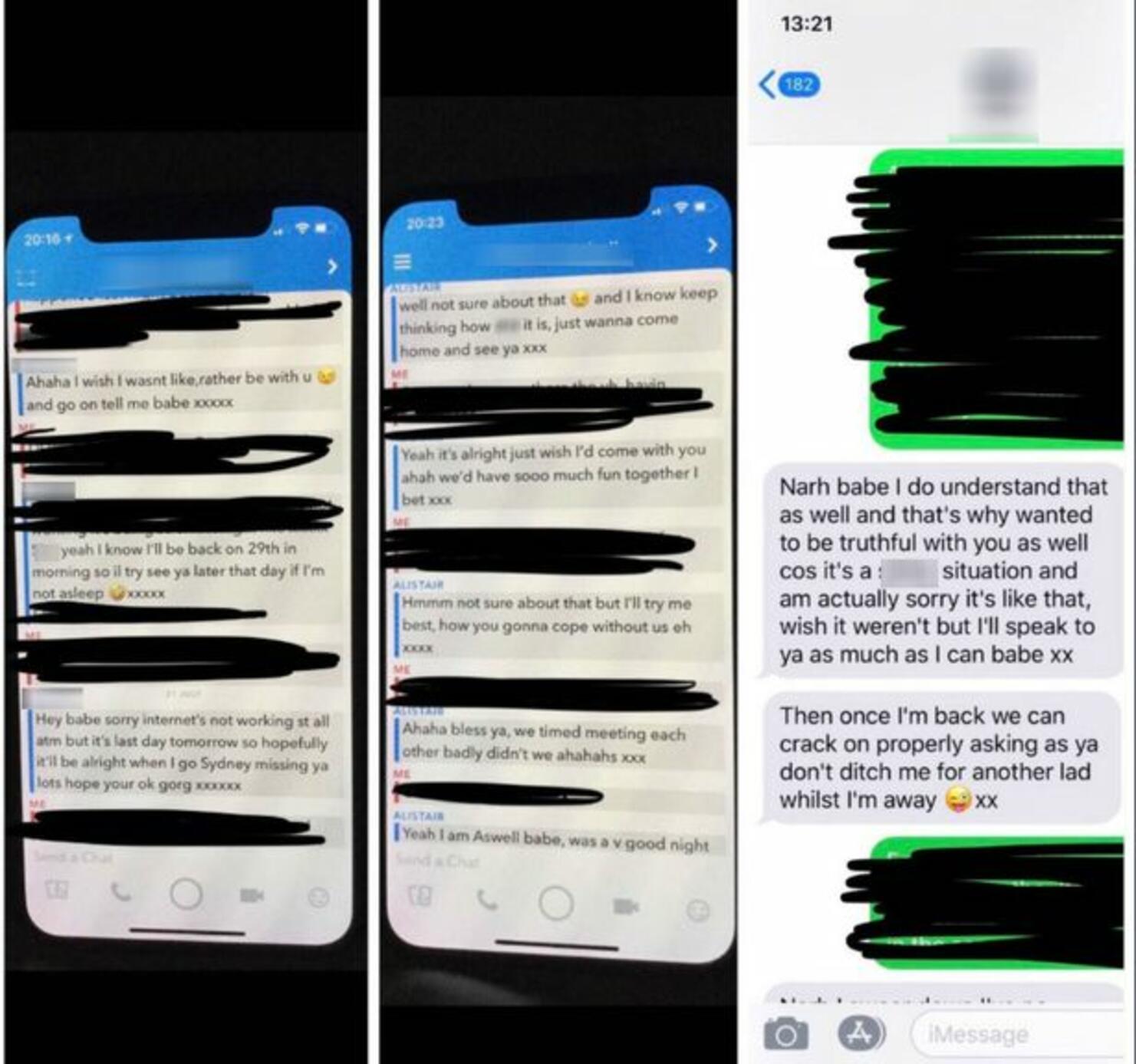 Alistair even knows how lame he is being, admitting, "It's a bit grim if she's seeing me crack on with you whilst I'm on holiday with her if you get me."
Once Emily got wind of what was going on, she hit up the other woman on Instagram and asked her what was going on. The girl confessed to her, "He told me he was single and we have slept together. I found out you were together when my friend's friend popped up to you asking if you're single and you said no. So I went mad at him and we haven't spoke since."
Alistair told the other woman that he is back with his girlfriend and can't talk to her anymore, but it's pretty unlikely that Emily will be taking him back. Hopefully he is now spending a lot of time alone, thinking about how much of a jerk he is. 
Photo: Twitter.com/EmilyClaireEXO