Post Malone Weighs In On R. Kelly Abuse Claims
By Peyton Blakemore
January 15, 2019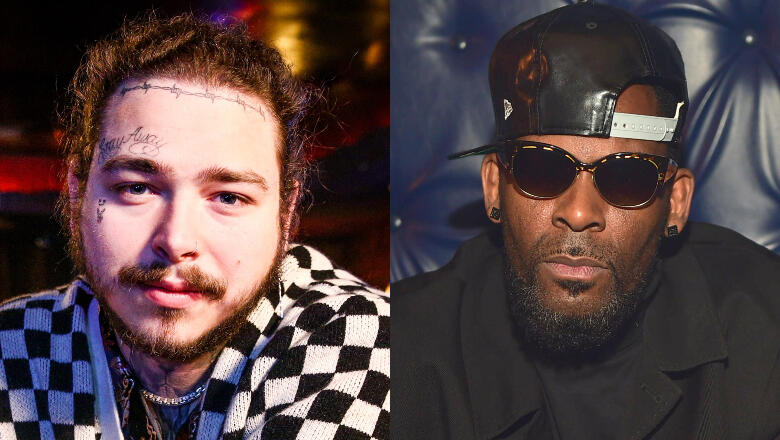 Post Malone did not mince words when talking about R. Kelly.
When the "WOW" rapper was asked if he believes the alleged sex offender's legacy will live on despite the numerous sexual abuse allegations against him, Post said he had "no clue." However, one thing he was sure of is his belief in the women accusing the 52-year-old singer of sexual misconduct. "He's done a lot of f**ked up sh*t, obviously," Post told TMZ on Monday (January 14) night. He then added that he 100% supports Kelly's former collaborators pulling their music with Kelly off streaming services. "Essentially it is the right thing to do," the "Sunflower" rapper said. "He's done a lot of big f**ked up sh*t."
Lady Gaga, Celine Dion, The Pussycat Dolls, Chance the Rapper and Ciara are just a few of the artists who have either pulled their R. Kelly featured tracks, or are in the middle of doing so, TMZ reports.
As fans know, Kelly, who has denied all allegations of sexual abuse or misconduct against him, is currently under criminal investigation following the airing of the gut-wrenching documentary series, Surviving R. Kelly. The three-part docu-series detailed gripping and harrowing recounts of Kelly's alleged sexual abuse — told by seven alleged survivors — over the last 20-plus years. In the days after its airing, the disgraced singer's daughter spoke out against him calling Kelly a "monster."
Kelly spoke out for the first time about his alleged sexual abuse last week. While celebrating his 52nd birthday in a Chicago nightclub, he grabbed the mic at one point and said, "It's my motherf**cking birthday and I don't give a f**k about what's going on!!" — clearly referring to the fallout from Surviving R. Kelly.
Photo: Getty Images
Chat About Post Malone Weighs In On R. Kelly Abuse Claims