Sam Smith Made The Best Of His Recent Surgery With A Hilarious Pic
By Paris Close
January 16, 2019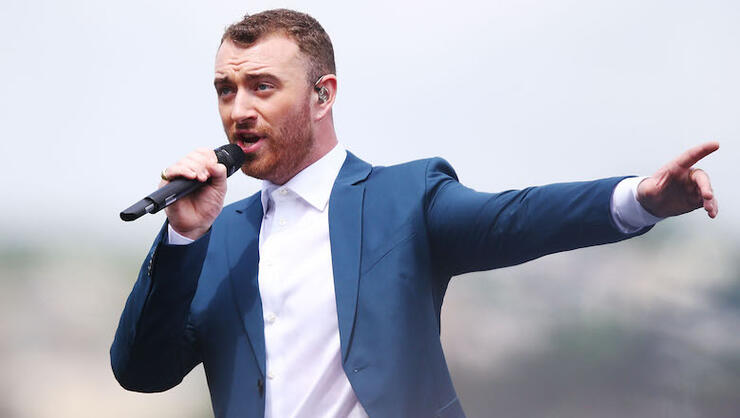 Sam Smith has an admirable sense of humor.
The "Too Good at Goodbyes" star made the most of what might have been a painful situation for anyone else after undergoing a recent eye operation this week to remove a stye. On Monday (January 14), the soul singer took to Instagram with a photo of him sporting a black eye patch a la Quasimodo to conceal his bandaged left eye.
Sporting his souvenir in the pic, Smith poses with a deadpan expression, inscribing the moment with a witty request. "Stye with me," the 26-year-old writes along with the hilarious photo, a light-hearted quip mocking the title of his 2014 smash song "Stay with Me."
"I know you're probably sick of seeing my stye, but I don't care," Smith joked via his Instagram Stories ahead of the procedure. "I think it's beautiful."
According to Page Six, the crooner apparently went under the knife to have the "painful eyelid lump" injected or surgically removed. Smith previously complained the ordeal left him "feeling sorry for myself all day because my f**king eye is in agony and getting worse and worse."
"I'm f**king scared and also super hyped that I get to wear this pirate patch," he added. Thankfully, the operation was simple, lasted just 20 minutes, and appeared to be successful.
While the treatment may not have been Smith's idea celebration following the release of his slow jam "Dancing With a Stranger" with Normani this month, we're wishing him a speedy recovery nonetheless.
Photo: Getty Images
Chat About Sam Smith Made The Best Of His Recent Surgery With A Hilarious Pic