Brothers Osborne Debut On 'Tonight Show' But Prefer To Be Heard, Not Seen
By Lauryn Snapp
January 24, 2019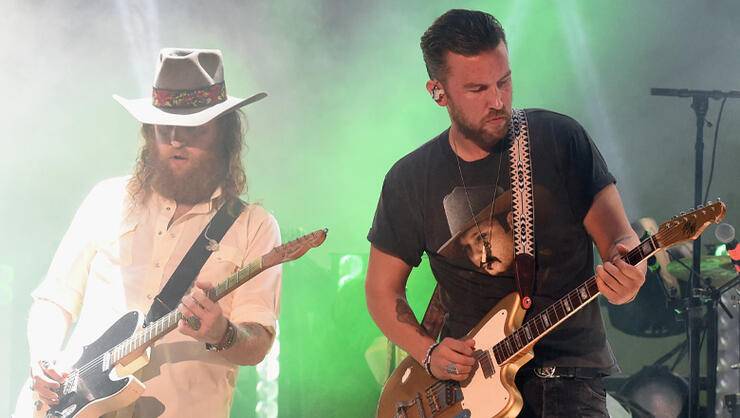 Brothers Osborne have arrived… on 'The Tonight Show Starring Jimmy Fallon.'
The reigning ACM and CMA Vocal Duo of the Year joined Jimmy Fallon onstage for the first time on Tuesday (Jan. 22) to perform their current single, "I Don't Remember Me (Before You)."
Penned alongside Shane McAnally and Matt Dragstrem, "I Don't Remember Me (Before You)" is featured on the duo's critically-acclaimed sophomore album, 'Port Saint Joe' which was released on April 20, 2018.
While the track does not have an official music video yet, it is in the works and will be available soon. The pair shared with CMT that they have filmed the treatment and are happy to report that they rarely make an appearance on screen.
"Our next video, for our new single, we're in it collectively for about five seconds. And it was awesome. We've noticed our videos are more successful the less face time we get in them. It's really strange, but I actually love it." laughs John Osborne.
For a full list of tour dates, news, images and more, visit: www.BrothersOsborne.com
Chat About Brothers Osborne Debut On 'Tonight Show' But Prefer To Be Heard, Not Seen