Brad Paisley Hilariously Congratulated Carrie Underwood After Birth
By Emily Lee
January 27, 2019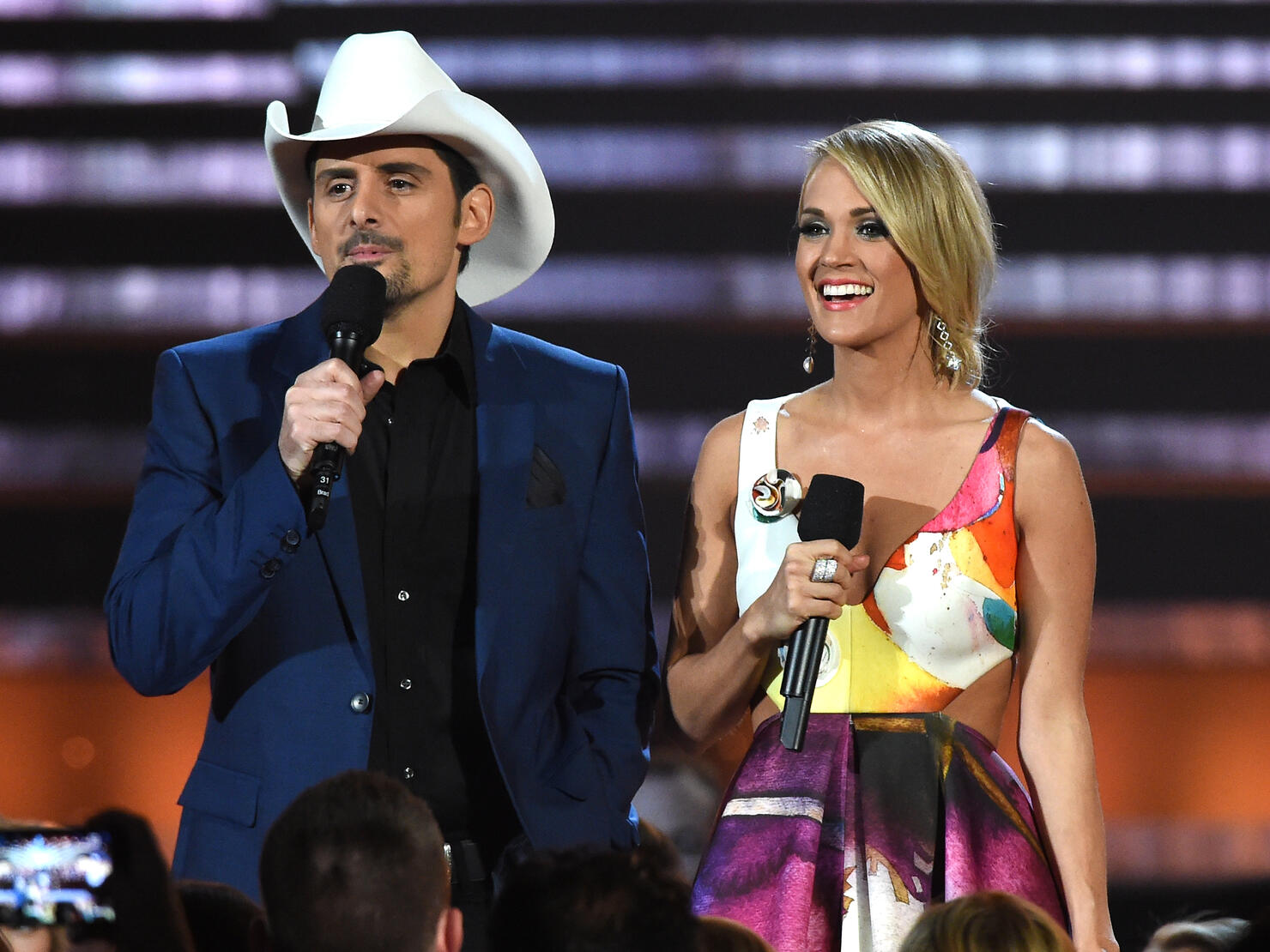 Brad Paisley and Carrie Underwood are pretty much the best country music duo of all time. Well, when it comes to hosting the CMAs, that is. During their most recent stint as co-hosts, Carrie was expecting her second child with husband Mike Fisher.
At one point during the award show, Brad asked Carrie for a hint about whether she was expecting a boy or a girl. "Seriously Carrie, give me a little baby hint? Johnny or June? Keith or Nicole. Garth or Trisha. Tim or Faith. George or Tammy. Waylon or Willie?" he prodded his co-host. So nosy!
Flash forward a few months and Carrie announced the birth of her second child, a boy named Jacob Bryan Fisher, on Instagram. Brad was quick to congratulate his long-time co-host by hilariously re-posting her announcement. "Like I said, it's a Willie! Er...a Jacob! Congratulations [Carrie] and [Mike] & Isaiah," he wrote.
This friendship never gets old...or stops being funny! Brad has one thing right: Congratulations to the happy family!
Photo: Getty