'This Is Us' Star Sold Girl Scout Cookies At The SAG Awards
By Emily Lee
January 28, 2019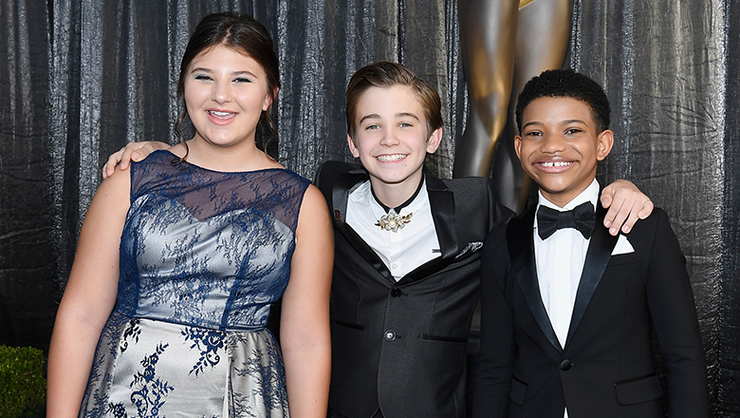 Now this is a genius sales technique! Mackenzie Hancsicsak, who plays "Young Kate" on This Is Us, attended the 2019 SAG Awards on Sunday (Jan. 28) with an agenda: sell Girl Scout Cookies to movie stars.
The 10-year-old actress took to Twitter to let her peers know that she meant business. "If anyone at [the SAG Awards] wants some [Girl Scout Cookies], I'm at table 34!" she wrote, alongside a photo of her and co-star Parker Bates holding up a box of Samoas at the awards show.
She also shared a tweet earlier in the evening, letting everyone know she'd be "the one in a blue dress w/ [Girl Scouts] thin mint cookies in my purse."
Mackenzie's savvy business sense was applauded by The Girl Scouts organization on Twitter, as well, sharing a message of support for the young actress. "Good luck to you and the incredible cast of [This Is Us]!! We will be watching and cheering for you."
In addition to her Girl Scout cookie side hustle, Mackenzie had a great night. This Is Us was awarded the Screen Actors Guild Award for Outstanding Performance by an Ensemble in a Drama Series for a second time.
Now anybody who bought Mackenzie's Girl Scout cookies can say they purchased their favorite snack from a Screen Actors Guild Award winner! Pretty impressive, TBH!
Photo: Getty