Cardi B's Baby Kulture Can't Stop Saying 'Mama': See The Adorable Clip
By Hayden Brooks
February 15, 2019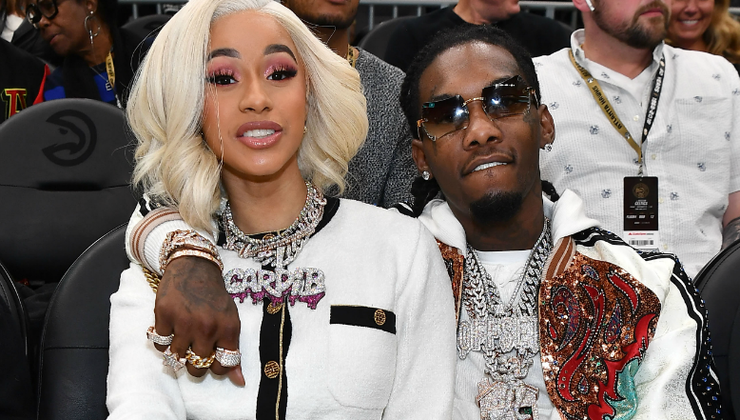 Cardi B and Offset's baby daughter Kulture Kiara might just be a mommy's girl, especially after watching the rap titan's new Instagram post.
On Thursday (February 14), Cardi shared a video of her 7-month-old daughter repeating the word "mama" in front of her father even though he attempts to get her to say "papa." "This what happens when you throw in my face that she said papa first now she can't stop saying mama," the 26-year-old rapper joked of the Migos rapper in the caption. Earlier this week, Bardi revealed that Kulture said the word "mama" for the first time after she picked up her first Grammy on Sunday for Best Rap Album for her 2018 debut, Invasion of Privacy. Scroll on below to watch the cute family moment!
In addition to Kulture's big milestone, Cardi B is also in the headlines for her new Bruno Mars collab, "Please Me." Appropriately released the day after Valentine's Day, the sexy track, which was produced by The Stereotypes (as well as Mars), sees the two singing about the dirty. "Please me, baby/ Turn around and just tease me, baby/ You know what I want and what I need, baby," Mars sings on the chorus, before repeatedly belting the word "please" as part of the hook's climax. "Please Me" marks their second collaboration after the wild success of their remix to "Finesse," which was released in January 2018.
Chat About Cardi B's Baby Kulture Can't Stop Saying 'Mama': See The Adorable Clip