Ryan Adams 'Big Colors' Album Nixed After Sexual Misconduct Claims: Report
By Paris Close
February 15, 2019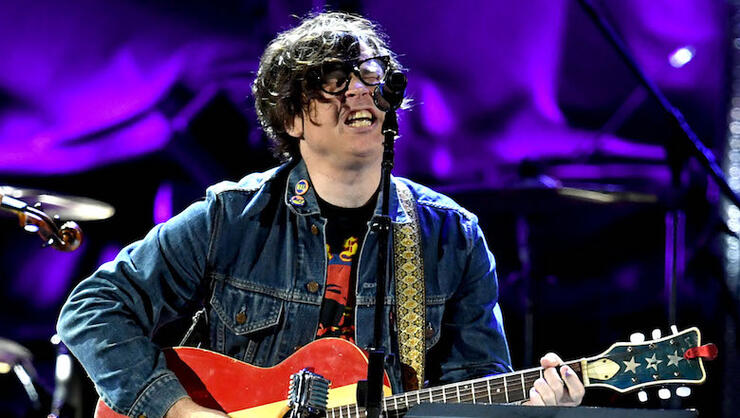 Ryan Adams' Big Colors album has been cancelled in light of the musician's alleged sexual misconduct, Variety has reported.
This week, an article published in the New York Times detailing the "Prisoner" singer's supposed sexual misconduct, emotional abuse and manipulation against several female accusers — including an underage fan who claims to have received sexually explicit texts from Adams — has caused the artist's upcoming 2019 project, slated for April, to be "put on hold" by Universal Music Group.
In the Times exposé, actress-singer Mandy Moore opened up about her past working relationship with the singer-songwriter, who she described as "psychologically abusive," admitted he would diminish her talent because she did not play an instrument and, at times, use music as "a point of control" in their partnership. "His controlling behavior essentially did block my ability to make new connections in the industry during a very pivotal and potentially lucrative time — my entire mid-to-late 20s," Moore stated.
Adams has since refuted these claims in a since-deleted series of tweets.
"As someone who has always tried to spread joy through my music and my life, hearing that some people believe I caused them pain saddens me greatly," the "Shiver and Shake" vocalist wrote. "I am resolved to work to be the best man I can be. And I wish everyone compassion, understanding and healing."
"But the picture that this article paints is upsettingly inaccurate. Some of its details are misrepresented; some are exaggerated; some are outright false," Adams continued. "I would never have inappropriate interactions with someone I thought was underage. Period."
As of late, the F.B.I. has opened an inquiry into Adams' supposed communications with the alleged minor.
This is a developing story
Chat About Ryan Adams 'Big Colors' Album Nixed After Sexual Misconduct Claims: Report