Jimmie Allen and Abby Anderson Cover "Shallow" From 'A Star Is Born'
By Lauryn Snapp
February 22, 2019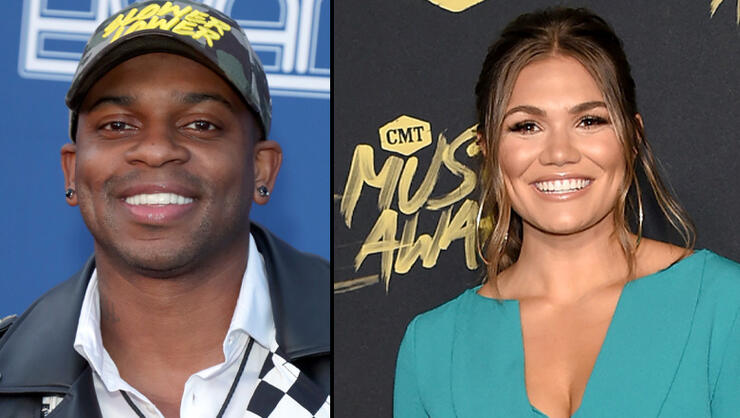 Jimmie Allen and Abby Anderson channel Bradley Cooper and Lady Gaga in their cover of "Shallow" and its deep. Really deep.
If you have spent any time on YouTube recently, you have seen the countless "Shallow" cover songs being placed into the inner-webs. Jimmie and Abby take it to the next level. Be ready to dive into your feelings when listening to their rendition of the popular 'Star Is Born' track.
These soulful voices melt together almost seamlessly. Jimmie's flawless runs set the melancholy mood of the lyrics and Abby Anderson's powerful controlled belt will leave you spinning. The beautifully shot video adds it's on flair to this collaboration, making it quite the experience.
RELATED: Cody Alan's Review After Watching 'A Star Is Born' With Bradley Cooper.
Watch and see for yourself.
Photo Credit: Getty Images.
Chat About Jimmie Allen and Abby Anderson Cover "Shallow" From 'A Star Is Born'