John Legend Really Wants To Be People's Next 'Sexiest Man Alive'
By Paris Close
February 27, 2019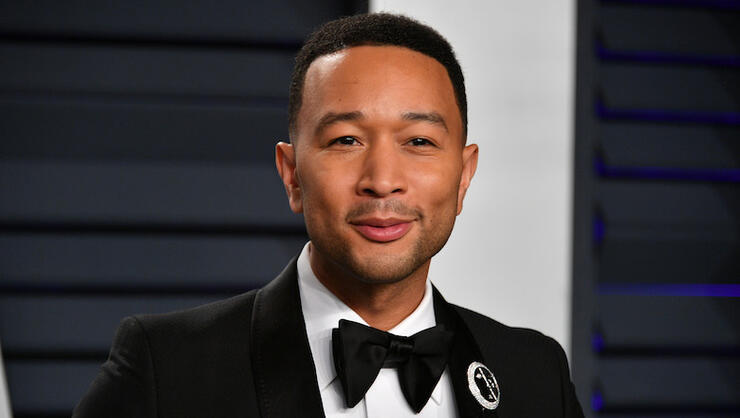 John Legend is ready to become the sexiest man alive!
With an Emmy, Grammy, Oscar, and Tony Award already under his belt, you'd think there wasn't much else the 40-year-old would want to achieve in his career. Well, the vocalist can think of one more coveted title missing on his resume: PEOPLE's Sexiest Man Alive.
While making his coaching debut on Monday night's (February 25) episode of The Voice, the "All of Me" singer-songwriter expressed a bit of playful envy for fellow coaches Adam Levine and Blake Shelton, who, while have yet to earn EGOT rank, were previously named PEOPLE's hottest man on the planet. The "Moves Like Jagger" musician won the designation in 2013, as well as the country superstar, four years later, for the pub's 2017 edition.
"I realize I'm the only man up here that hasn't won Sexiest Man Alive," Legend told the crooners. "I feel like if I'm on The Voice, that means I'm gonna get it," he added, to which Levine quipped back, "That's the EGOTSMA."
Last September, the musician achieved his EGOT status after winning an Emmy for his work with Jesus Christ Superstar Live in Concert. Legend's victory marked a significant moment in EGOT history, as he became the first African-American man to reach the prestigious feat.
Should Legend be dubbed PEOPLE's Sexiest this year — typically announced in November — he'll become one of the few non-white celebrities to be given the title after Idris Elba (2018), Dwayne "The Rock" Johnson (2016), and Denzel Washington (1996).
Photo: Getty Images
Chat About John Legend Really Wants To Be People's Next 'Sexiest Man Alive'