Mariah Carey Takes You On A Glittery Subway Ride In 'A No No' Music Video
By Peyton Blakemore
March 8, 2019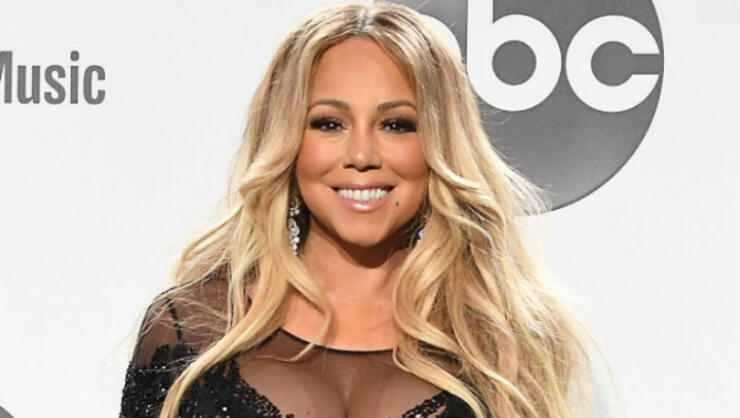 Only Mariah Carey could make riding the New York City subway look like a good time.
The legendary songstress released the music video for her latest single "A No No" on Friday (March 8). The three-minute video, starts off with Mariah riding the train alone, while, she's, of course, glammed-out in a pink fur coat and a fun, sexy blue dress. After few solo shots, she's then joined by a group of vibrantly dressed passengers, which turns the ride into an impromptu Subway party.
Mariah's twins — Moroccan and Monroe — and her boyfriend Bryan Tanaka are among the lucky few to board the train, which matches Mariah's color scheme as it glows with pink and blue hues.
"A No No" is off Mariah Carey's latest album, Caution, which she released in November.
After four long years, the legendary songstress dropped her 15th studio album. The 10-track project, which also included her previously released singles "GTFO," and "With You," features Ty Dolla $ign, Slick Rick, Gunna, and Blood Orange.
Back in August, Mariah opened up about her long-awaited album, calling it a "labor of love." "I've been working on my new album for a while," she told People. "This is a labor of love and I'm really excited. This is me at this moment in my life being able to express myself as a writer and a singer. I'm just really in a good place."
"My fans just want to hear me express myself and speak from the heart and sing from the heart," she continued. "Some of the recordis lighthearted and fun, and some [songs] I really went deep in terms of the lyrical content. There's a nice cross-section of things."
Mariah is currently on a 22-city North American Tour, which kicked off in February. 
Photo: Getty Images
Chat About Mariah Carey Takes You On A Glittery Subway Ride In 'A No No' Music Video