Leak Says Dead & Company, Jay-Z Among Woodstock 50 Lineup
By Andrew Magnotta @AndrewMagnotta
March 9, 2019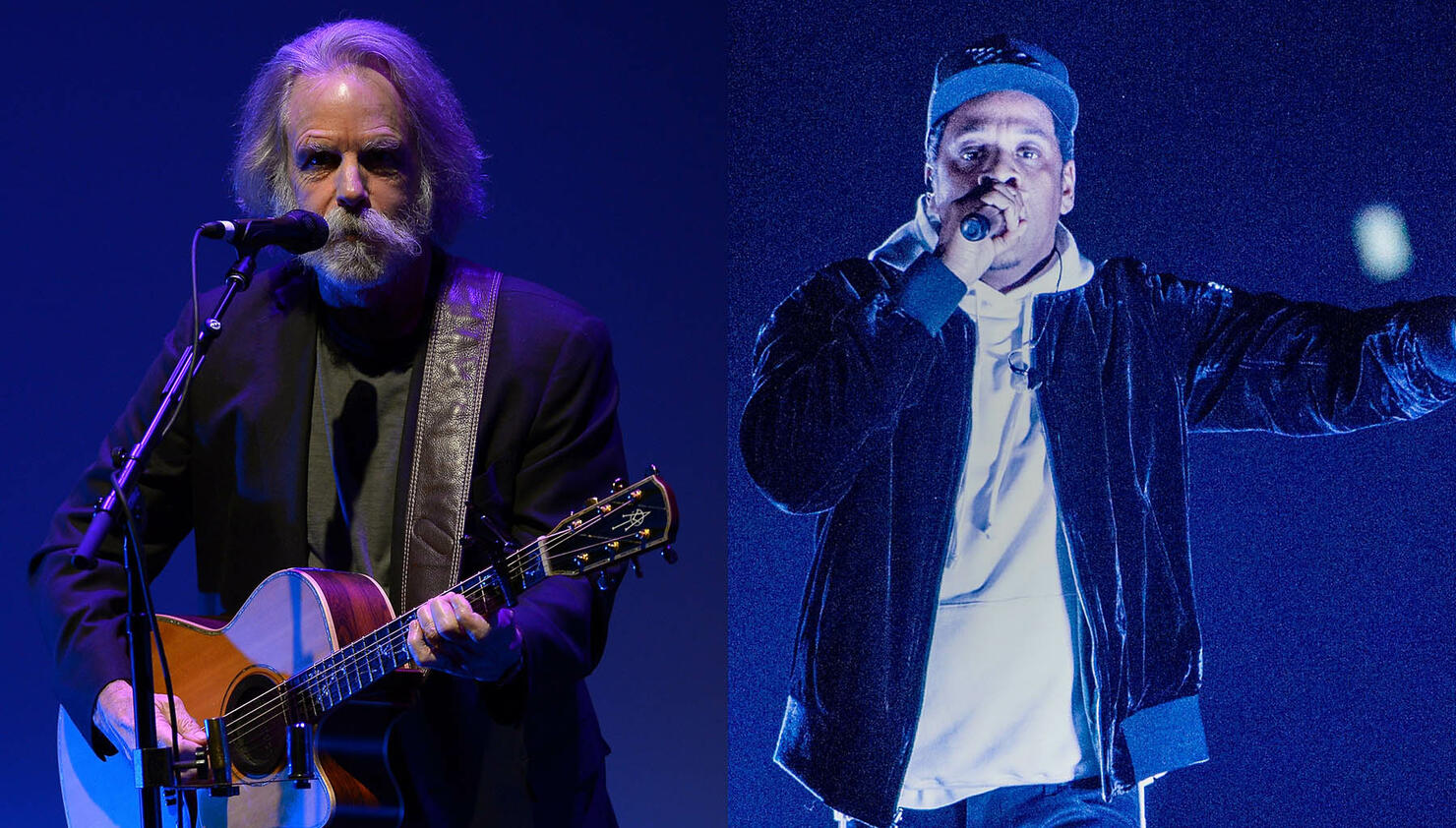 It's been over two months since Woodstock Festival co-founder Michael Lang announced that there would be a 50th anniversary celebration of the iconic "Three days of love and music" in Upstate New York, but there's still been no official word on the lineup.
As some media outlets reported rumors of trouble in Lang's company, Variety reported that the Woodstock 50 lineup has leaked.
Lang told Q104.3 New York's Jim Kerr and Shelli Sonstein when he announced the 50th anniversary festival in January that, just like the first Woodstock in 1969, the 2019 version would be a mostly contemporary festival which also celebrates its original lineup.
The leak suggests Woodstock 50 will have something for everyone with Dead & Company, the Black Keys and Jay-Z among its headliners, with even more diverse musical offerings lower on the bill.
"We want to have representation of the original acts that were at Woodstock, those that are still performing," Lang told Q104.3 in January. "It's not an Oldchella kind of thing. This is a very contemporary festival for young people, but there will be some very interesting performances with tributes to some of the original acts. ... Other than that it's going to be very eclectic musically."
Dead & Company features former Grateful Dead members Bob Weir, Mickey Hart and Bill Kreutzmann — who played Woodstock in 1969 — in a band that also includes John Mayer, former Allman Brothers Band bassist Oteil Burbridge and keyboardist Jeff Chimenti.
The rest of the Woodstock 50 bill supposedly also includes Jack White's Raconteurs, Imagine Dragons, Chance the Rapper, Gary Clark Jr., Cage the Elephant, the Killers, Greta Van Fleet and Portugal. The Man.
Lang is reportedly also looking to strike deals with another original Woodstock performer, Carlos Santana. The report says he's also negotiating with former Led Zeppelin frontman Robert Plant.
The organizer declined to confirm any of the information in the leak and said the lineup will come in time.
"We are thrilled with all the excitement about Woodstock 50, but we have an obligation to our fans, artists and partners, to do things the right way," he said. "We are in the final stages of laying the groundwork and can't wait to stage this once-in-a-lifetime event. We'll be officially announcing the lineup and ticket on-sale soon. Stay tuned!"
Dead & Company and Santana were both on iHeartRadio's list of 7 original Woodstock artists we'd like to see at Woodstock 50.
Santana is touring all summer celebrating two career milestones: Woodstock, which helped launch his band's career in the late-'60s, and the 20th anniversary of his hit Supernatural album, which revamped his career in 1999. The guitar legend is also taking part in a celebration at the original Woodstock site in Bethel Woods, New York.
Woodstock 50 is scheduled for Aug. 16 through 18 in Watkins Glen, NY, which is about three hours from the original 1969 site.
Lang said the Watkins Glen space was perfect to accommodate his vision of a true camping festival, creating a sense of togetherness among the thousands of festival-goers.
Photo: Getty Images