Soundgarden Celebrates 35th Anniversary With Limited-Edition Vinyl Series
By Katrina Nattress
March 9, 2019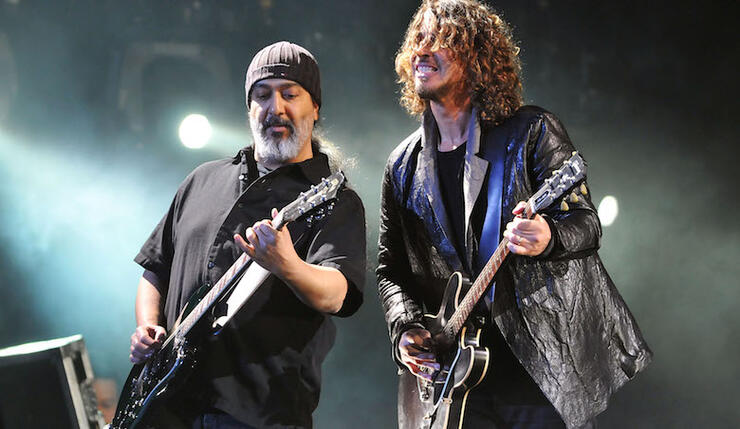 This year marks the 35th anniversary of Soundgarden's founding, and the legendary grunge band is celebrating the milestone with an Album of the Month club. Fans can purchase the five-record bundle for a discount, which includes a commemorative lithograph designed and signed by the band's longtime creative director Josh Graham. Each record is also available for purchase separately.
First up in the series is a double-LP limited-edition version of Soundgarden's breakout album, 1994's Superunknown, pressed on 180-gram translucent red and orange vinyl. Friday (March 8) also just so happened to be the iconic album's 25th anniversary. The record is currently available for pre-order and will be shipped on April 5.
the series will also feature double-LP 180-gram pressings of 1991's Badmotorfinger on marbled red and dark purple vinyl, 1996's Down on the Upside on orange and marbled purple vinyl, and 2012's King Animal on opaque white and buttercream yellow vinyl, as well as a single LP pressing of 1989's Louder Than Love on translucent yellow vinyl.
Check out the band's Twitter announcement and album artwork below.
In January, family, friends, and fans celebrated the life of Soundgarden's frontman Chris Cornell, who died in 2017, with a tribute concert spanning his career. The surviving members of Soundgarden capped off the evening with an eight-song set that was most likely the band's last performance ever.
Photo: Getty Images
Chat About Soundgarden Celebrates 35th Anniversary With Limited-Edition Vinyl Series