China, Indonesia and Ethiopia Ground Boeing 737 MAX-8s After Sunday's Crash
By R.J. Johnson - @rickerthewriter
March 11, 2019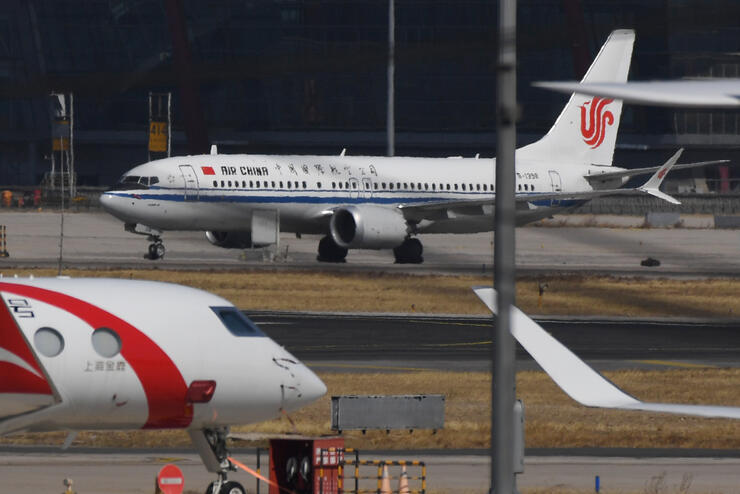 Three countries, including China, Indonesia and Ethiopia announced Monday they have grounded their Boeing 737 MAX-8 fleets following the second disaster involving that airplane model in the last six months.
The move by the three countries comes after an Ethiopian Airlines jet bound for Nairobi crashed six minutes after take-off on Sunday, killing all 157 people on board. It's the second such incident involving Boeing's newly-released airline model. Sunday's crash is the deadliest since last October when an Indonesia Lion Air jet crashed into the Java Sea just 13 minutes after takeoff, killing all 189 people on board. That plane was also a Boeing 737 MAX-8.
"Although we don't yet know the cause of the crash, we had to decide to ground the particular fleet as extra safety precaution," Ethiopian Airlines said in a statement.
There's no evidence that the two crashes are linked and officials aren't sure what caused Sunday's crash. Two flight data recorders from ET302, including the Digital Flight Data Recorder and the Cockpit Voice Recorder, have been recovered from the wreckage, Ethiopian Airlines said in a statement. The data should help investigators narrow down what happened in the fatal crash.
On Monday, the Civil Aviation Administration of China ordered all Boeing 737 MAX-8 jets be grounded by 6 p.m. local time for "zero tolerance for safety hazards." China operates 97 of the planes, the most out of any carriers worldwide.
"Given in both air crashes, the aircrafts were newly delivered Boeing 737 MAX 8, and both accidents occurred during the take-off, they share certain similarities," the CAA said in a statement. The CAA said they would contact Boeing and the U.S. Federal Aviation Administration to confirm the safety issues before allowing the plane to fly again.
Several carriers in the United States, including American Airlines and Southwest, who use Boeing 737 MAX-8s in their fleets say they have no plans on grounding their planes. American Airlines, which has 24 737 MAX-8 aircraft said in a statement that they were monitoring the investigation into the crash.
"At this time there are no facts on the cause of the accident other than news reports," American said in the statement. "We have full confidence in the aircraft and our crew members, who are the best and most experienced in the industry."
Photo: Getty Images
Chat About China, Indonesia and Ethiopia Ground Boeing 737 MAX-8s After Sunday's Crash