Rush Chronicles Touring Career In New Book
By Andrew Magnotta @AndrewMagnotta
March 11, 2019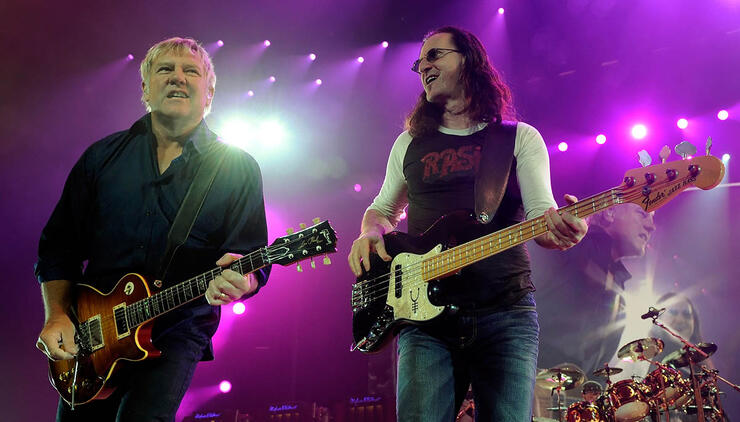 With its touring days ostensibly behind it, iconic progressive rock band Rush has announced a book to give the official word on more than 40 years on the road.
Titled Rush: Wandering the Face of the Earth: The Official Touring History, the book tells the story of Rush's career from its humble bar band beginnings to becoming one of the most successful live rock acts of all-time.
"This book includes every setlist, every opening act, and every noteworthy moment meticulously researches and vetted by the band themselves," reads the tome's official Amazon description. "Along with spectacular, never-before-seen imagery, this is the must-have tour compendium for Rush fans."
Rush: Wandering the Face of the Earth will be available everywhere October 15.
Rush was inducted into the Rock and Roll Hall of Fame in 2013. The band's last performance was August 1, 2015, at the Forum in Los Angeles.
While drummer Neil Peart has retired, due to a combination of injuries, burnout and a desire to be with his family, guitarist Alex Lifeson has continued writing music and recording with other artists.
Bassist and front man Geddy Lee released his own book, Geddy Lee's Big, Beautiful Book of Bass, late last year, and has since indicated that he's begun kicking around some musical possibilities once again.
Though all three musicians "talk all the time," according to Lee, the band's touring days are most likely over for good.
Photo: Getty Images
Chat About Rush Chronicles Touring Career In New Book