Nipsey Hussle Was Set To Meet LAPD To Discuss Gang Violence
By Lauren Crawford
April 1, 2019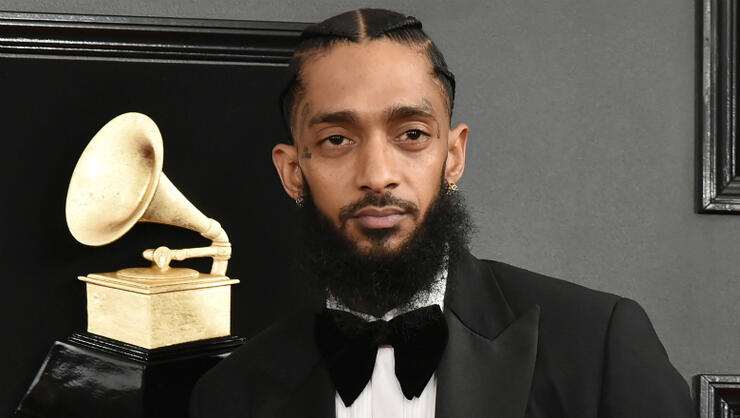 Nipsey Hussle had big plans to help better his community.
The 33-year-old rapper, who was fatally shot in front of his clothing store in Los Angeles Sunday (March 31), was scheduled to meet with the Los Angeles Police Department on Monday (April 1) to discuss ways to help stop gang violence.
Los Angeles Commissioner Steve Soboroff announced the meeting hours after news of Nipsey's tragic passing. "We (@LAPDChiefMoore and I ) were meeting , at the request of @NipseyHussle with him and @rocnation tomorrow at 4pm to talk about ways he could help stop gang violence and help us help kids. I'm so very sad," her wrote on Twitter. "@NipseyHussle #RIP sir. Many of us will join together to stop what ever caused your, and so many other tragic unnecessary killings."
According to TMZ, the gang violence-prevention meeting is still happening in Nipsey's honor.
Aside from hip-hop, Nipsey, who was born and raised in Crenshaw, was best known for his community outreach. In addition to working to prevent gang violence, he recently helped launch Vector 90 — a Crenshaw district based STEM learning center and workspace dedicated to developing science and technology education in the area, TMZ reports.
Just one day before the shooting that claimed his life, Nipsey attended the West Regional NCAA March Madness basketball elite 8 game between Texas Tech and Gonzaga in Anaheim, California. (See one of his last public photos taken on Saturday)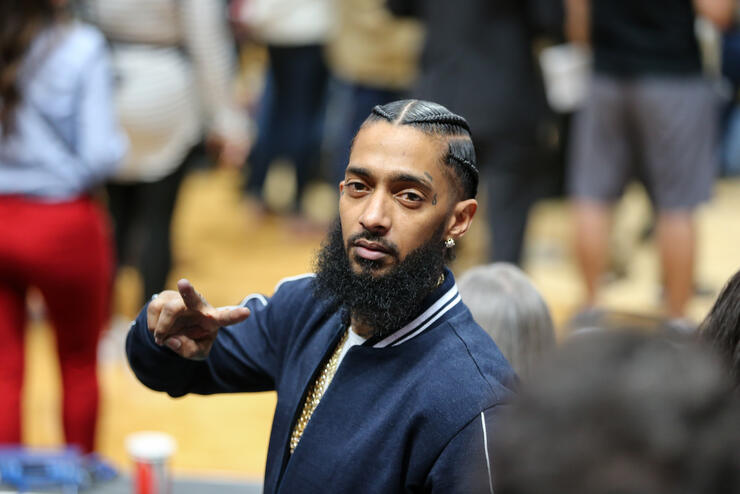 The two other men that were also shot during the shooting are in serious condition. Police are still looking for the suspect who they say is a black male. Law enforcement sources told TMZ the shooter approached Nipsey and two of his associates by foot Sunday afternoon and fired multiple shots. The suspect then reportedly jumped into a nearby waiting vehicle with a separate driver, who sources claim was a female.
Nipsey is survived by his two children and longtime girlfriend, Lauren London.
Photo: Getty Images/SplashNews
Chat About Nipsey Hussle Was Set To Meet LAPD To Discuss Gang Violence