Kelly Clarkson's Daughter Had A Scathing Critique Of Her Recent Rehearsal
By Hayden Brooks
April 3, 2019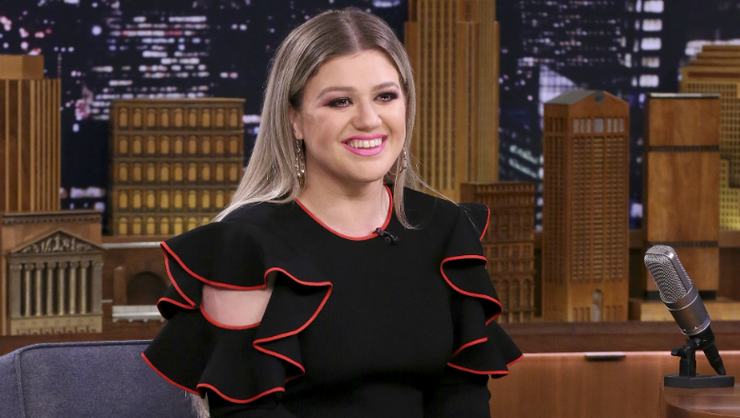 Kelly Clarkson took to CinemaCon on Tuesday (April 2) to perform her new song, "Broken and Beautiful," off the Ugly Dolls soundtrack, but it's safe to say that her 4-year-old daughter, River Rose, was not impressed with her mother's time on stage.
In a new interview with ET's Kevin Frazier, the American Idol OG revealed that she's doing well juggling all of her ventures, but her children simply don't care. "They do not care anymore. They're not impressed," she joked with the host, before recalling River's savage critique of a recent rehearsal. "I wasn't singing full out because it's, like, three days in a row and then we have four days in a row for the show, so I was holding back," she explained. "She was like, 'Mommy, you know when you're on stage and you were singing?' And I was like, 'Yeah, baby.' I was thinking like a compliment was about to come. She was like, 'Yeah, I was really bored.'"
Clarkson went on to emphasize River's nature to tell things how they are. "I was like, 'Oh. Damn. ... Well, that was sweet honey. Maybe don't tell people that when they get off stage.' But they don't care, they're over it. They see it all the time," she recalled. In addition to River Rose, Clarkson and her husband Brandon Blackstock are also parents to three-year-old son, Remington.
Expect to hear more of Clarkson when Ugly Dolls hits theaters on May 3. "My whole life, I've wanted to do a princess voice, and I was like, 'Of course, I get UglyDolls,'" she said. "But, like, it's awesome. It definitely brought out the musical theater kid in me."
Chat About Kelly Clarkson's Daughter Had A Scathing Critique Of Her Recent Rehearsal