Hawaiian Police Officers Who Forced Man to Lick Public Urinal Indicted
By R.J. Johnson - @rickerthewriter
April 15, 2019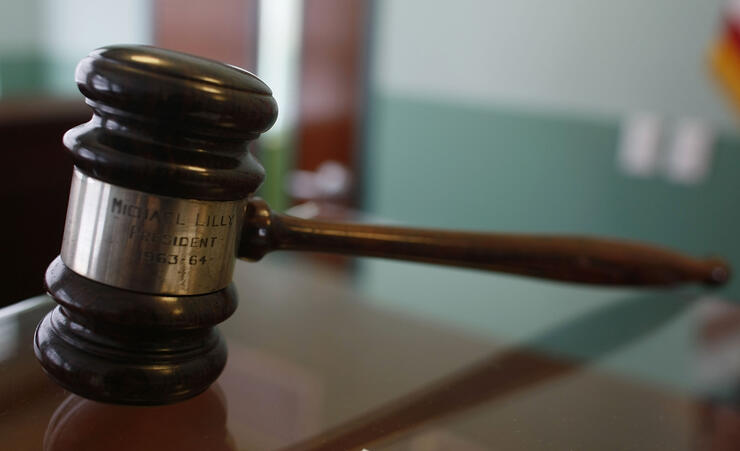 Two police officers in Honolulu, Hawaii have been indicted on civil rights offenses after they allegedly forced a homeless man to lick a public restroom urinal in January 2018, federal authorities said Friday.
John Rabago, 43, and Reginald Ramones, 43, have each been charged with one count of conspiring to deprive a person of their civil rights. They were also charged with acting under the color of law to deprive an individual of their civil rights.
Rabago and Ramones both pleaded 'Not Guilty' in federal court Friday and they were released on $25,000 unsecured bonds.
According to Hawaii News Now, both officers were responding to a trespassing complaint at a public restroom near Keeaumoku and Sheridan Streets in Honolulu in January 2018. When police arrived, they found Samuel Ingall, 37, who is well-known to police thanks to his long arrest record. Prosecutors say the officers forced Ingall to put his mouth on a urinal in the public restroom, and made him lick it.
Another officer who was present at the incident, reported it to her superiors, who began an investigation into the complaint, later referring the case to the FBI. The department later stripped four officers of their badges and guns, though only Rabago and Ramones have been charged.
On Friday, Honolulu Police Department chief Susan Ballard released a statement saying the arrests cast a "dark shadow" on their department.
She added, "I ask that the public please continue to support the officers who carry out their daily assignments with courage, integrity, and respect for the public. The two officers who were arrested will have their day in court and be held accountable for their actions."
If convicted, Rabago and Ramones both face up to ten years in jail and a fine of up to $250,000 for the conspiracy charge. Their trial date is scheduled for June 3.