Victoria Beckham Wishes The Spice Girls 'Good Luck' On Reunion Tour Kickoff
By James Dinh
May 24, 2019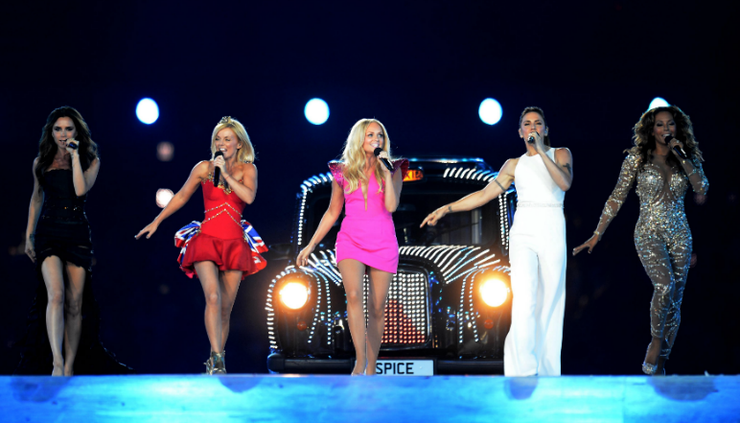 Victoria Beckham might be getting some FOMO regarding her Spice Girls bandmates' reunion tour, which kicks off in Dublin on Friday (May 24), as she sent them well-wishes ahead of the trek.
Using a throwback photo of the pop quartet, the British fashion designer took to Instagram to send some sweet words to Mel B (Scary Spice), Geri Halliwell (Ginger Spice), Emma Bunton (Baby Spice) and Melanie C (Sporty Spice). "Good luck to the girls today as they start their tour," the 45-year-old star captioned the shot, which also included the hashtag #FriendshipNeverEnds.
David Beckham also got into the mix by sharing his own message to his wife via Instagram Story. "As someone that has lived with POSH SPICE for the last 23 years I know how emotional today is going to be but I just want to wish all the girls good luck with their amazing tour. There will only ever be one POSH SPICE," he captioned a shot of Posh from the "Say You'll Be There" music video. "Good Luck to the girls today as the tour begins."
The bandmates previously addressed Beckham's absence, with Melanie C admitting that it's going to be "tough" to tour without Victoria because she is "a huge part of the band." The five-piece last performed together at the 2012 Olympics in London.