R. Kelly's Alleged Victims Testify Before Grand Jury About Sex Trafficking
By Paris Close
May 30, 2019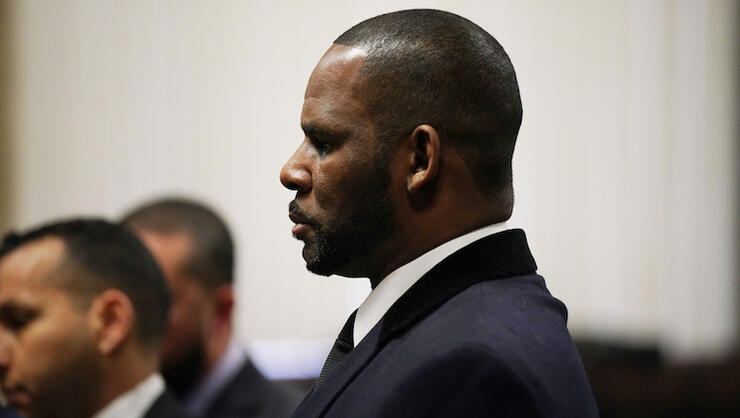 Numerous R. Kelly's accusers have reportedly given testimonies to a federal grand jury about the disgraced musician's alleged sex trafficking of underage girls.
According to TMZ, sources connected to the case said multiple witnesses testified before the grand jury on Wednesday (May 29), alleging the "I Believe I Can Fly" musician provided not only travel to underage girls for sexual intentions but supposedly paid off an alleged victim to persuade them not to testify during his child pornography trial in 2008, in which he was acquitted.
The latter witness testimony could lead to obstruction of justice charges for Kelly, who was claimed to have bribed one of the families of the alleged victim in the controversial trial, his goddaughter. Prosecutors claimed Kelly's goddaughter appeared in a sex tape that was submitted into evidence but jurors were unswayed, partly because the girl did not testify.
Per the report, the grand jury is also looking into accusations of witness intimidation and threats of bodily harm made by Kelly and his team to intimidate witnesses for a more favorable outcome of the 2008 trial. What's more, Kelly and his team were also accused of sending the alleged victims on vacation throughout the trial so they would be unavailable to testify.
This all comes more than a month after Kelly suffered a legal defeat when alleged sexual abuse victim Heather Williams won a default judgment over the star back in April.
Photo: Getty Images
Chat About R. Kelly's Alleged Victims Testify Before Grand Jury About Sex Trafficking