City of Birmingham To Name Bridge In Honor Of Black Sabbath
By Andrew Magnotta @AndrewMagnotta
June 4, 2019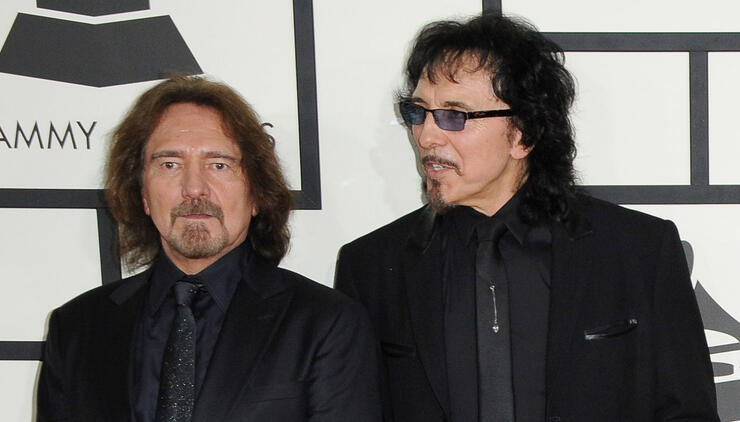 Local officials in Birmingham, England, plan to name a bridge in the heart of the city the Black Sabbath Bridge in a ceremony later this month.
Black Sabbath co-founders and Birmingham natives Geezer Butler and Tony Iommi are slated to attend the afternoon festivities at the bridge on Wednesday, June 26.
The bassist and guitarist will reportedly cruise to the scene aboard a boat in the canal beneath the bridge. From there, the pair will unveil the bridge's new sign as hundreds of metal heads cheer them on.
Butler and Iommi represent Black Sabbath's creative core from the band's most fruitful period in the early-'70s, with Iommi the driving force behind the band's most iconic riffs and Butler the mastermind behind the lyrics that terrified and inspired legions of heavy metal faithful.
Black Sabbath tribute band Sabbra Cadabra is also slated to be on hand, providing a live soundtrack to the afternoon.
In addition to the name of the bridge, the city has announced a "heavy metal bench" to be permanently displayed on the structure, depicting the band's co-founders, Butler, Iommi, Ozzy Osbourne and Bill Ward.
The event will come just a matter of days after Butler's new band, Deadland Ritual, with Matt Sorum, Franky Perez and Steve Stevens, completes its first European tour.
In May, Butler, Iommi and Ward accepted a Lifetime Achievement Award from the Recording Academy in Los Angeles in honor of their revolutionary career.
Osbourne said in a recent interview that he hopes all four co-founders can reunite for one final concert as Black Sabbath.
Photo: Getty Images
Chat About City of Birmingham To Name Bridge In Honor Of Black Sabbath