Chicago police release video of Jussie Smollett with rope around his neck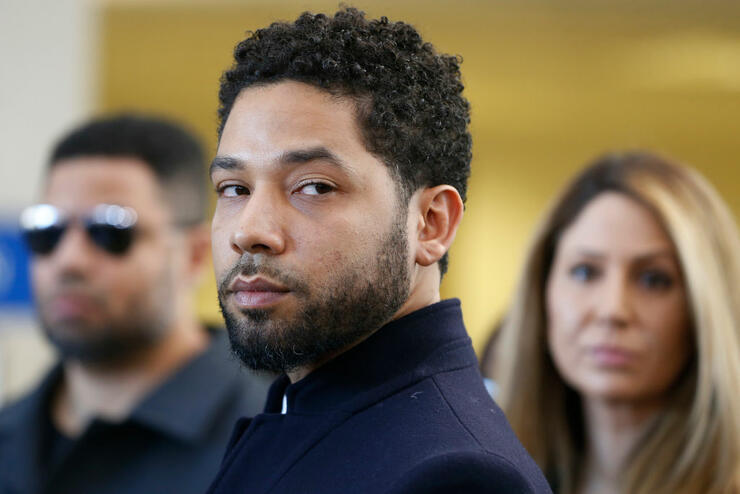 Chicago police have now released hundreds of files and nearly 70 hours of video footage from the investigation into Jussie Smollett's claim back in January that he was attacked by two men - a claim that police later characterized as a hoax.
Police body-cam video shows Smollett - with his face blurred - wearing a white rope that he told detectives his attackers looped around his neck. When one of the officers asked Smollett if he wanted to take the rope off of his neck, the 37-year-old actor did while stating: "Yeah. I do. I just wanted you all to see it."
*See video below
More on the story from Fox News.
BREAKING: Here's the moment Chicago Police apparently walked into Jussie Smollett's apartment for the first time after the alleged attack. You'll see the rope and Smollett in a patterned shirt. More to come. pic.twitter.com/Xe2iUYdNvz

— Matt Finn (@MattFinnFNC) June 24, 2019
Chat About Chicago police release video of Jussie Smollett with rope around his neck