Alice Cooper Gets Animated With Donald Duck, Goofy For Disney Channel Show
By Andrew Magnotta @AndrewMagnotta
June 27, 2019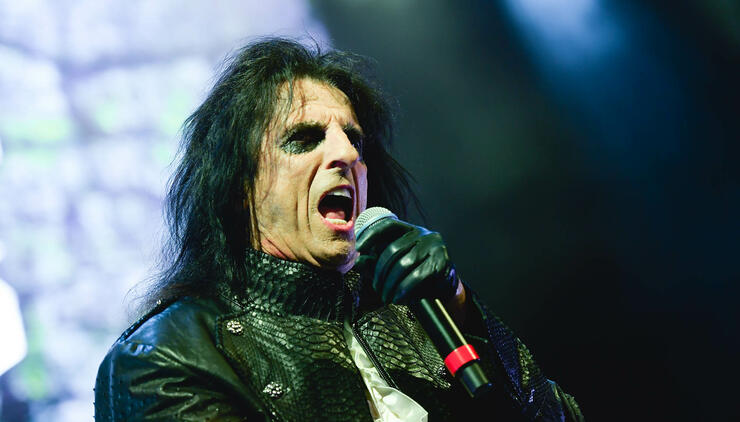 If your kids are fans of Disney Channel's Mickey and the Roadster Racers, your opportunity to get them into rock 'n' roll is coming up July 5 when Alice Cooper is slated to appear on an episode.
The Godfather of Shock Rock has lent his voice and his likeness to the animated series, which stars beloved Disney characters Mickey and Minnie Mouse, Daisy and Donald Duck, Goofy, Uncle Goof and Pluto.
Cooper, whose character in the show is a treasure hunter named Alistair Coop De Ville, says he loves the way the animation looks, and enjoyed playing a nice guy for a change.
"It's so funny that they have a snake coming out of my top hat — the two things that Alice is known for," he told Entertainment Weekly. "And it's a non-threatening character. Generally, when I play parts in movies or TV, I"m always the villain. It's kind of nice to not be the villain for once."
The Rock and Roll Hall of Famer and self-described "huge Goofy fan" is beginning a North American tour on July 4.
Photo: Getty Images
Chat About Alice Cooper Gets Animated With Donald Duck, Goofy For Disney Channel Show